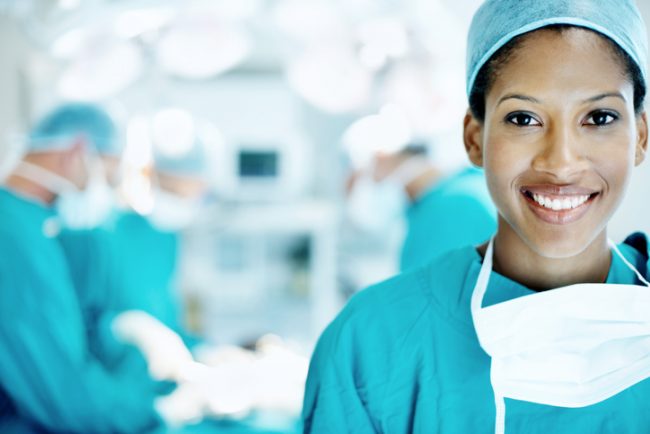 Are you a recent medical graduate feeling overwhelmed or confused about where to take your career? If you're like many young physicians, you may be finding yourself at a crossroads, unsure of what step to take first. As you consider the many options at hand, there's great value in starting your career in the locum tenens field.
From mentorship to flexibility, here's what working as a locum tenens provider can offer:
Wide-ranging experience
The spectrum of locum tenens openings across the U.S. allows young physicians to gain experience in virtually any area of medicine that interests them. In a physician's early career, it's normal to be conflicted about what type of medical path to pursue on a full-time basis. By being open-minded to locum tenens jobs, you'll gain exposure to a multitude of medical settings, mentors, and most importantly, physician specialties. Locum tenens assignments provide valuable learning opportunities to observe different approaches to patient care, including diagnosis, treatments and case management. Most importantly, you'll be directly involved in the handling of different medical cases, making you a more well-rounded and knowledgeable candidate for future positions.
Flexible income
It's common for recent graduates to have a significant amount of debt from medical school loans. While you're exploring potential employment paths, locum tenens work affords the unique option to start earning an income before committing to a specific type of medical job, location, and gives your timeline a great deal of flexibility too. The ability to travel across the country and enjoy unique life experiences while earning an income can be a powerful way to acclimate yourself in the medical community following your residency. Furthermore, the different lengths of locum tenens assignments can give you the freedom to choose your schedule, which can be very helpful as you decide what kind of life you want to lead.
Professional 
growth
One of the most underrated aspects of locum tenens work is the professional growth it provides in one's budding career journey. As a newer physician, locum tenens assignments will regularly immerse you in new environments, medical teams and patient communities. This allows you to adopt many critical skills required for a successful healthcare career, including adaptability, interpersonal abilities, strong communication, and emotional intelligence, among many other skills. The chance to travel to different areas will also give you the opportunity to be part of an array of different communities in various cities as well.
Curious about locum tenens work?
If you're unsure of what types of locum tenens assignments may be a fit for your career path, it's worth speaking with a specialized recruiter who can answer your questions and point you in the right direction. Get in touch with the locum tenens experts at MPLT Healthcare and let us connect you with locum tenens jobs that match your qualifications and career interests.