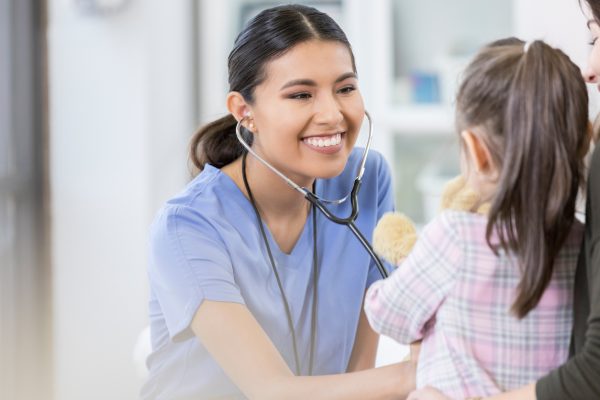 Are you a physician seeking new and exciting opportunities? With MPLT Healthcare, you can take your career to new heights by working with a recruiter who understands your professional goals and aspirations. Whether you choose to travel for locum tenens assignments or work close to home, there are many reasons to work with MPLT Healthcare on finding your dream job through locum tenens work.
Here are a few reasons why this is a great opportunity:
Access to a variety of
 physician jobs an
d 
specialties
If you're hoping to expand your horizons and work in medical settings with certain specializations, MPLT can connect you with jobs in a variety of environments. Our recruiters place physicians in locum tenens assignments in dozens of different medical specialties, from emergency medicine to oncology and beyond. Depending on your specific background, area of expertise and career interests, you can work with one of our recruiters on identifying locum tenens jobs that are the best fit for you both personally and professionally.
Attractive benefits
One of the biggest misconceptions about employment through a locum tenens agency is that it lacks benefits. This couldn't be further from the truth, as MPLT offers physicians many monetary and non-monetary benefits, including, but not limited to, flexible scheduling; paid malpractice insurance; paid travel and housing expenses; competitive weekly compensation; 24-hour one-on-one access to a recruiter; and more. In many ways, these exceed the types of benefits offered in many full-time positions, giving locum tenens providers a similar level of security offered through permanent employment.
Telemedicine opportunities
As telemedicine has become increasingly mainstream for many healthcare facilities, MPLT has expanded its telemedicine staffing opportunities for physicians who'd like to work with patients virtually. If telemedicine is an area of interest to you, MPLT can help you find locum tenens jobs that allow you to apply your skills in a telehealth capacity. Taking on this type of locum tenens work can be a great complement to a full-time job or become an outlet for earning a part-time income while providing a much-needed service to patients.
Ready to get started?
Whether you're an experienced locum tenens physician or new to the field, there are many reasons to partner with MPLT Healthcare to take the next step in your healthcare career. Get in touch with our team and let us help you reach your professional goals!