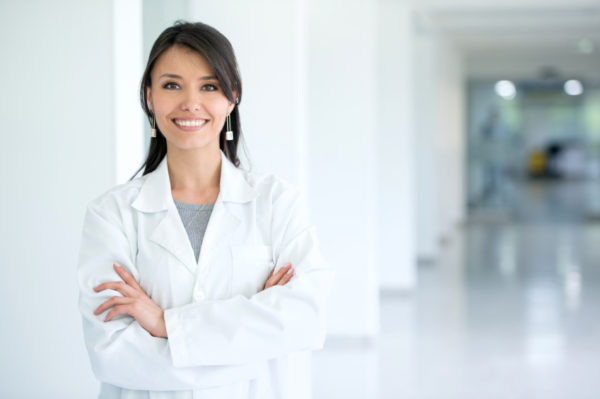 Are you gearing up for your first ever locum tenens job away from home? If you're like many new locum tenens physicians, you may be feeling overwhelmed by everything that must get done in preparation for your assignment. From booking flights to finding a new temporary home, taking on locum tenens work can feel as though you're uprooting your entire life! Don't worry though, because your recruiter is here to help. As you navigate this process with your recruiter, here are some of the most important ways you can get ready for your first locum tenens assignment:
Take care of travel, living and work logistics. As you get ready for your assignment, you'll find there are many moving parts to think about. Taking care to coordinate the various logistics involved in your trip will be key to reducing your stress and ensuring an overall positive experience. This may involve finalizing travel plans (booking flights, planning your travel schedule, etc.); signing lease agreements; obtaining necessary parking permits; and completing employer paperwork. Before you leave for your assignment, put together a file of important documents to help you stay organized during your travels. Keeping digital copies of these papers is also useful in case you need to access them on the go.
Establish a plan for your own health and wellness. One of the worst things you can do during a travel assignment is to neglect your own health and wellness. Letting your health go to the wayside will affect you both physically and mentally - and become detrimental to your performance on the job. Before you head off to your locums assignment, think of how you'll maintain a regular health routine. For example, you may want to start by researching grocery stores, fitness centers and doctors' offices close to where you'll be living. Familiarizing yourself with your new surroundings ahead of time will make it easier to get a sense of how you can maintain a healthy lifestyle away from home.
Prepare for the unexpected. When it comes to traveling, it's easy for things out of your control to go wrong, so it helps to have a plan in place. The key to a successful transition into a new locum tenens assignment is to prepare yourself for the unexpected so that you're not caught off guard in the event of an emergency. While you certainly can't prevent everything, there are also steps you can take to reduce the likelihood of something throwing your trip off course. Some of these steps include making sure your vehicle is fully checked for any mechanical issues; confirming the details of your living arrangements before you arrive; and establishing a couple of emergency contacts whom you can rely on during your assignment.
What are you waiting for? By taking action to prepare yourself in advance, you'll be well on your way to a successful locum tenens assignment in which you'll thrive personally and professionally. Your trusted locum tenens partner will always be there to help too.
Looking to embark on a locum tenens career?
Get in touch with MPLT Healthcare and discover exciting locum tenens opportunities with us!