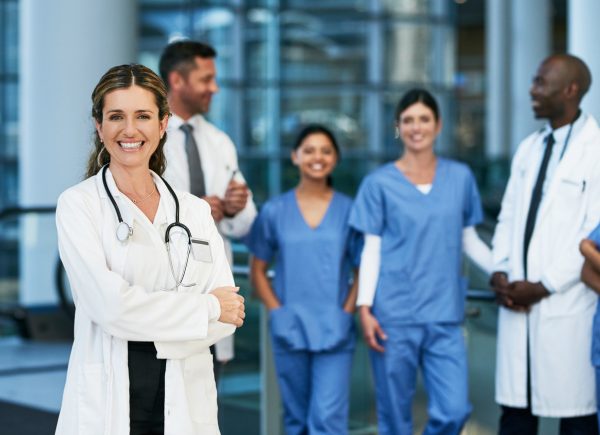 Have you been interested in starting a career in locum tenens work or making a full transition into this career path? Many physicians find locum tenens to be a refreshing change from the grind of a full-time job, often making a permanent switch to this type of work during the course of their healthcare careers.
As you educate yourself about locum tenens work, here are some tips for getting your locum tenens career underway
:  
Define your career goals
When pursuing locum tenens work, it's best to first define your goals for taking on this career change. For example, many physicians find locum tenens assignments to be a much-needed departure from the grueling demands of a permanent position, seeking the freedom and flexibility that come with these short-term assignments. Other physicians seek locum tenens jobs to enhance their CVs and grow their skillsets to become more marketable to employers for future full-time jobs. This type of work can also be a great way to supplement your income and has become a good option for physicians looking to get a jump on paying off student loans. With so many reasons you might want a change, evaluating your personal and professional goals is key to determining if locum tenens work is truly the right fit for you.
Learn about
assignment
options
What makes locum tenens work unique is the depth of options it offers physicians in terms of shifts, scheduling flexibility and travel opportunities. Understanding the full scope of options available to you is helpful in learning about what types of assignments are best suited for your lifestyle and professional goals. For instance, are you a retired physician who would like to work over the summer months while traveling somewhere new? Or, do you wish to maintain your full-time job while earning an additional income with locum tenens assignments over the holidays? Some people like to travel, while others prefer to take shifts closer to home. Knowing your options will make it easier to decide which locum tenens jobs are ideal for your current lifestyle.
Work with an experienced locum tenens agency
As you first get started with locum tenens assignments, it's especially important to work with a locum tenens agency that's experienced in the arena. An agency will act as your trusted partner and help you gain exposure to a variety of locum tenens opportunities, including full-time, part-time and locum-to-perm placements, all of which can be valuable stepping stones for your career. Furthermore, an agency will essentially coordinate and manage all the aspects of your placements, including travel logistics and housing accommodations. Having this type of guidance and assistance is a great help when navigating the locum tenens scene and becoming acclimated with how the process works.
Get Answers to Your Questions About Locum Tenens Work
If you're not sure how to get your locum tenens career started, get help from a trusted staffing partner like MPLT Healthcare. Our experienced team will guide you through the entire locum tenens process, and most importantly, connect you with locum tenens opportunities that align with your qualifications and interests.