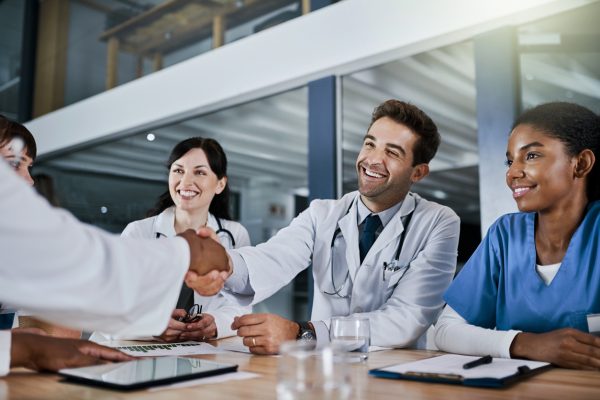 Are you in the process of hiring locum tenens talent for your facility? Locum tenens providers can fulfill a variety of vital roles within a healthcare organization, benefiting many facets of your staffing and hiring process. Taking the time to strategize your approach to locum tenens hiring is vital to ensuring optimal staffing outcomes in the long run. Check out these tips for ensuring that you're hiring the right locum tenens providers for your facility:
Assess your medical staffing needs.
Whether you're in need of temporary physicians or looking for providers to take on permanent roles, assessing your staffing needs is the first step when it comes to considering locum tenens candidates. In many cases, your locum tenens staffing firm will tailor coverage solutions to your specific needs, allowing your facility to function at its best. It's also helpful to consider the skills and expertise that your facility requires at any given time. For example, if you have a shortage of ER doctors, you'll want to communicate this need to your staffing team so they can assist with coverage.
Consider temp-to-perm arrangements.
If your facility is ultimately looking to secure a permanent provider, you may want to consider locum tenens providers who are seeking full-time placements in the future. Hiring locum tenens providers in a temp-to-perm or locum-to-perm capacity allows you to "test drive" potential candidates and evaluate their abilities on the job before investing in them as full-time staff. This arrangement also gives locum tenens providers the opportunity to make sure your facility is the best fit for their career goals and personal preferences.
Work with a trusted locum tenens agency.
Vetting locum tenens providers can be a tedious process, which is why it's important to work with a reputable and established locum tenens staffing agency. A professional locum tenens staffing firm will work closely with your internal hiring team to establish staffing goals and source providers with the necessary qualifications, credentials, and licenses. Through a strategic staffing partnership, you'll have the foundation to achieve the most favorable hiring outcomes for your healthcare facility.
With these considerations, you'll be able to ensure that you're hiring the right locum tenens providers for your facility's current and future staffing needs.
Looking to Hire Top Locum Tenens Providers?
If your facility is seeking qualified locum tenens providers, get in touch with MPLT Healthcare to learn how our staffing solutions can help you secure the coverage you need.