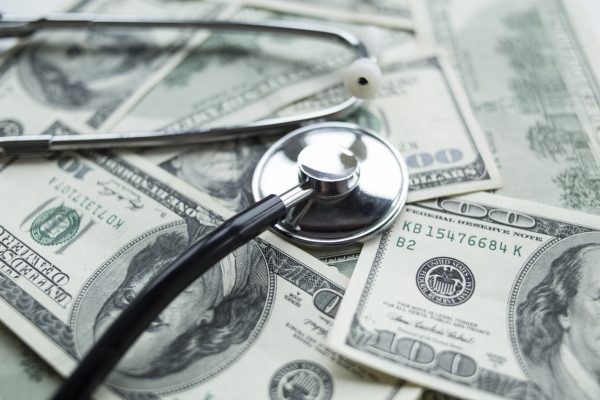 Is your facility struggling to make ends meet? Does it seem like your staffing levels can't keep up with growing patient demands? With many healthcare facilities increasingly focused on cost savings and becoming more financially sound, there are many reasons to consider the benefits of locum tenens staffing. Check out some of the reasons why hiring locum tenens providers can be a cost-effective solution:
Specialized providers.
Sometimes, finding specialized providers for your facility can be a challenge, especially if you're located in a more remote rural area. Locum tenens staffing allows you to track down providers in various medical specialties (such as pulmonary care or ER) without having to spend thousands of dollars on an in-depth hiring process. Additionally, the ability to hire locum tenens providers with specialized expertise provides the option to utilize these physicians and advanced practice providers on an as-needed basis, such as during an interim period or when certain medical services are needed the most (such as for elective surgeries).
Quicker hiring turnaround.
Time is money, especially when it comes to the healthcare industry! Locum tenens staffing allows for an extremely quick hiring turnaround, enabling your facility to bring specialized providers on board through a very streamlined process. By working with a locum tenens staffing agency, you'll be able to enlist the help of quality talent for your team in a quick and efficient manner without experiencing major staffing gaps or inadequacies during the delivery of patient care. This has numerous financial benefits as it eliminates a large portion of the time-consuming and expensive process of recruiting and vetting of new hires, all while ensuring that your facility can continue to function at its best during staffing transitions.
Better patient retention.
When staffing shortages occur, patient care runs the risk of being adversely affected. In many cases, facilities can be forced to cancel or reschedule patient appointments - or even turn away new patients due to staffing shortages. Locum tenens providers are instrumental in providing continuous healthcare to patients when staffing vacancies occur or at times during which patient volume is at its highest (such as cold and flu season). Employing a locum tenens workforce for coverage has a direct impact on reducing the devastating financial losses that come with poor patient retention.
For these reasons, among many others, locum tenens staffing is an ideal cost-savings solution for facilities that need to improve their bottom line or simply cut back on mounting expenses.
Need to Hire Qualified Locum Tenens Providers?
If your facility has a need for qualified locum tenens providers, get in touch with MPLT Healthcare to learn how our staffing solutions can help!