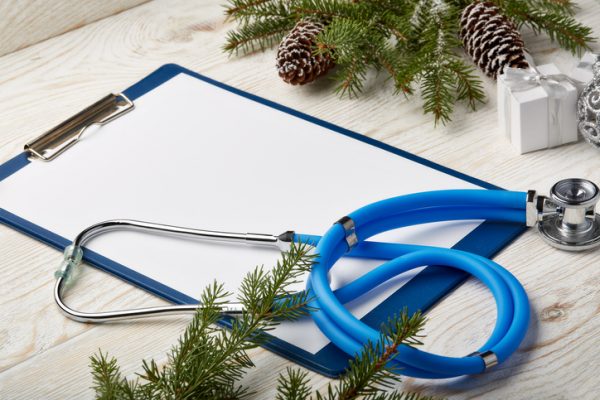 Are you planning on working a locum tenens assignment this holiday season? While you're probably excited for the professional experience, you may be feeling uneasy about being away during the holidays. Fortunately, there are things you can do to enjoy the holidays even when you're miles away from the comforts of home or having to be away from family and friends due to the coronavirus.
Here are some tips for navigating your locum tenens assignment during this unusual holiday season:
Connect with family and friends virtually.
With so much technology at our fingertips, there's no reason not to reach out to family and friends through social media and video chat platforms. If you typically have an annual holiday tradition, such as baking cookies or singing carols, consider doing these activities together virtually this year. While it may not feel exactly the same, seeing some familiar faces on your phone or computer screen will help you feel right at home.
Enjoy your new surroundings.
Just because you're not home for the holidays doesn't mean you can't enjoy your surroundings and appreciate the festivities around you. In some cases, you may take advantage of activities or outings not available in your hometown. For instance, if you live in a warm climate but are working in the Northeast, winter activities such as skiing or ice skating may be a welcome change, and many of these activities can be done while practicing social distancing. If you've made new friends at work, partaking in a virtual holiday happy hour or dinner is also a great way to foster new relationships while you're on the road.
Practice self-care and make time for yourself.
During your time off between shifts, the holidays are the ideal time to recharge your batteries. If you're on your own in a new town or city, use your free time to care for yourself. For example, you can grab takeout at the places your new area is known for, go for a long, scenic walk to enjoy nature, or simply stay home and catch up on some hobbies. Taking advantage of your alone time by getting more rest and doing things that make you happy will make the holidays peaceful and meaningful as you gear up for the new year ahead.
With the tips above, spending the holiday season on a locum tenens assignment doesn't have to be boring or lonely. Making holiday plans in advance and embracing your time away will help you make the most of the holidays while maintaining your locum tenens career.
Ready to take on your next assignment?
Looking for a locum tenens job for this holiday season? Get in touch and learn how MPLT Healthcare can connect you to new locum tenens employment opportunities!