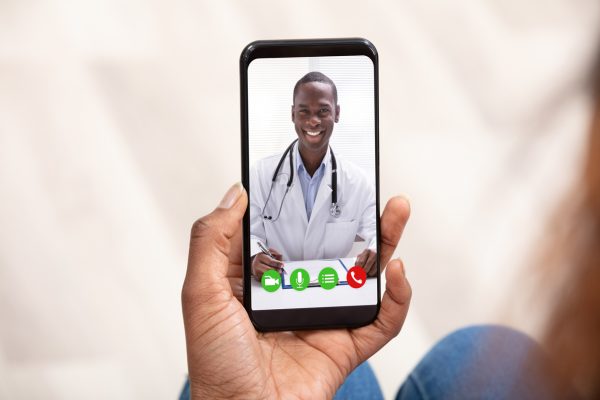 As telehealth becomes an increasingly common model for patient care, there are many reasons why facilities must invest in building a robust team of telehealth providers. Locum tenens physicians with experience and knowledge in the telehealth space are increasingly being sought by all types of healthcare facilities across the U.S. With so many hospitals and clinics expanding their practices to include telehealth medicine, here are some tips for finding and attracting the best locum tenens providers in this growing space:
Optimize your telehealth program. 
One of the most important steps you can take to attract top telehealth talent is to invest in your facility's telehealth program. By implementing the most advanced telehealth program, you'll offer your providers, both permanent and locum tenens staff, the most reliable and effective means of providing virtual patient care. This will demonstrate to high quality locum tenens candidates that you're committed to their performance and are willing to equip your facility with the tools they need to succeed.
Assess technology experience.
Locum tenens providers who are comfortable and confident working with telehealth technologies are more likely to excel within your organization, delivering comprehensive patient care in a timely manner. As you review locum tenens candidates, it's best to evaluate their skills and expertise not just with telehealth platforms, but with EMR systems and technology tools in general. The more a candidate has utilized these types of technologies, the easier it will be for them to adapt to your organization's needs without requiring much training or supervision.
Work with a locum tenens recruiter.
By partnering with a locum tenens recruiter, your facility will be able to find locum tenens providers who fulfill your locum tenens telehealth needs without having to invest substantial amounts of time or money into recruitment and hiring. A reputable locum tenens staffing agency like MPLT Healthcare can work closely with your HR team to identify locum tenens candidates with the qualifications and technical abilities to fulfill your staffing needs while delivering superior patient care. A staffing partner can play an important role in supporting your full-time staff, working alongside your permanent providers to administer healthcare services as productively as possible.
As the need for telehealth providers continues to grow, locum tenens physicians can play a vital role in fulfilling telehealth staffing needs and supporting healthcare organizations. If your facility is seeking qualified locum tenens providers to provide telehealth services for your facility, contact the staffing experts at MPLT Healthcare to learn how we can help.