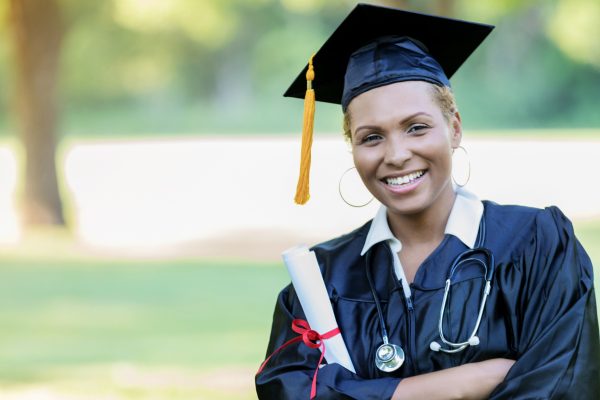 Are you in the process of seeking your first post-grad healthcare position? Securing your first position after graduation can be daunting, especially if you haven't decided where you want to settle down yet. Locum tenens work can be a wonderful alternative to full-time employment as you embark on your professional journey. If you're a recent graduate, here are some of the top reasons to start your healthcare career as a locum tenens provider:
Valuable experience.
The valuable experience you can acquire as a locum tenens provider is virtually unmatched by any other type of healthcare employment. Locum tenens work can provide career-changing experience through working with an array of patient populations, as well as within a wide variety of healthcare settings and facilities. Locum tenens assignments can also give you the chance to work with many seasoned medical professionals who can become long-term mentors, providing guidance and advice as you advance in your career.
Access to CME courses.
As a new healthcare professional, you'll be required to earn CME (Continuing Medical Education) credits as you work in the medical field. Working in a locum tenens capacity often provides access to a wide range of CME courses, allowing you to earn required credits while getting real-life medical experience. Partaking in CME courses during locum tenens employment can be instrumental in enhancing your resume and making you more competitive for full-time positions as you grow your healthcare career.
Flexibility.
For a recent graduate, the flexibility of locum tenens work can often be its most appealing feature. From short-term and long-term assignments to occasional shifts, locum tenens work offers something for every new grad. This type of flexibility can be helpful as you interview for full-time positions, or even if you would prefer to work less hours while engaging in other professional development opportunities. Locum tenens work can also give you the unique opportunity to explore different cities and regions across the country before deciding where you ultimately want to settle.
For these reasons, among many others, locum tenens work can help you put your healthcare career on track for success as a new grad!
Are You Ready to Explore Career Options as a Locum Tenens Provider?
As you explore career options after graduation, why not consider living the locum life? Get in touch with MPLT Healthcare to start learning about exciting locum tenens jobs!