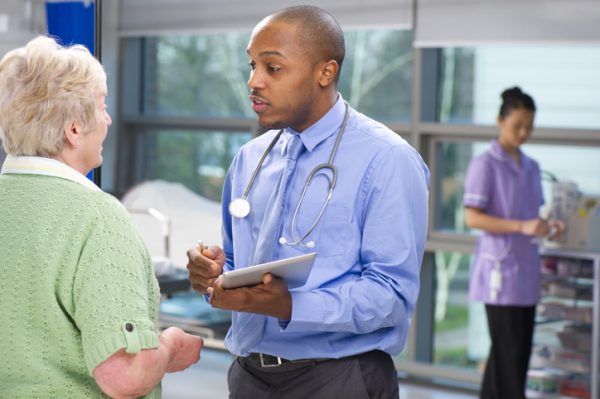 Some physicians wonder whether locum tenens is the right choice or if it's something you can only do at certain points in your career. Is it something you have to commit to for the long term? Will it change the trajectory of your career? Is it too early to get started? Too late? One of the best features of locum tenens is that it's the type of work that can fit into your career at any point. No matter your situation, there is probably a locum tenens assignment that would work for what you want out of your career. Here's why:
Create your own schedule. Locum tenens work allows you the freedom to craft the kind of schedule you want. If you prefer to do shorter stints, then that is possible. If you like longer assignment terms, then that is also possible. Depending on your specialty, you may have an extensive variety of choices for when and where you want to work, so why not take advantage of the opportunity to choose what your schedule looks like? This can be valuable at any point in your career. When you are fresh out of school and need to build out your CV, locum tenens work can help you get the experience and connections you want. When you need more work-life balance, locum tenens work can help you manage your time more effectively and give you the time off you need. Working with a trusted staffing partner to find the best assignments for your situation is a great way to achieve both balance and stability in your career.
Get the experience you want. Whether you are just starting out or you are further along in your career, locum tenens work can help many physician specialties expand their experience. Sometimes locum opportunities are available in areas you may not have worked otherwise, letting you see a whole new part of the country and meet new people. When working in these assignments, you will get to team up with other clinicians and experience different facilities, broadening your knowledge. This can be very useful when you are just starting out, allowing you to network and receive mentoring from people you would not have met otherwise. It can also be a great experience later on in your career when you need a change of pace or scenery. It's important to let your recruiter know what you want out of locums work so they can help match you with the best jobs for your goals.
Get the pay you want. While locum tenens work can afford you many positive experiences and help you create a better schedule, it can also be a great way to earn premium pay. If you have a particularly in-demand specialty, you may be in a position to earn a very good living pursuing locum tenens assignments. This can be especially helpful at the beginning of your career if you have student loans, or later on in your career to earn additional money on the side of your permanent job. You may even find it so lucrative that you decide to take on locum tenens assignments exclusively, as some physicians choose to do. Some physicians also like to do locums work when semi-retired, as it allows them to stay current, continue to help people, and earn a living without having to work full time. Whatever your situation, there is a way to work locum tenens assignments into it – to your advantage.
Ready to get started?
If you are interested in getting into locum tenens work, the best place to start is with a trusted staffing partner who can help you get where you want to be. Contact MPLT Healthcare today to get started!