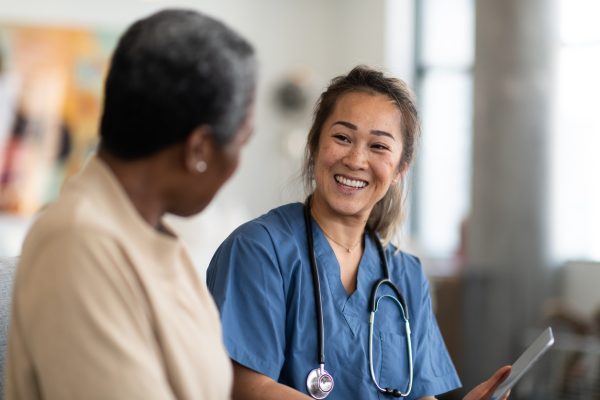 With the healthcare industry undergoing continuous changes, facilities across the U.S. are increasingly implementing alternative staffing and recruitment services beyond traditional hiring practices. One of the most widely utilized staffing models includes locum tenens providers, offering facilities the ability to hire providers on a temporary or rotational basis. Here are some of the ways the locum tenens staffing model has created flexible and effective staffing options for healthcare organizations:
Preventing burnout.
Because the national staffing shortage has contributed to the factors causing severe burnout for many healthcare employees, locum tenens providers can be instrumental in supporting full-time staff and supplementing reduced medical units. This in turn helps ensure that patients continue to receive top-quality care despite unpredictable staffing shortages. The flexible nature of locum tenens staffing allows both large and small healthcare employers the ability to quickly fill unexpected vacancies so existing staff are not overworked or expected to take on longer shifts.
Customized staffing solutions.
Most healthcare facilities – especially during the pandemic – have experienced substantial fluctuations in patient volume as well as staffing levels throughout the past few years. With locum tenens providers, facilities no longer need to find permanent, full-time talent when patient volume dramatically increases. Instead, locum tenens providers can fill staffing gaps as needed throughout the year, saving facilities money in the long run. Depending on your facility's needs, a customized locum tenens strategy can ensure your facility maintains adequate staffing levels despite changes in patient volume. For example, a rural facility may have demand for locum tenens providers in certain medical specialties while searching for permanent staff, while another facility may need to supplement their staff with locum tenens staffing to prevent a worker shortage during a time of higher patient volume.
Significant cost savings. 
The most impactful benefit of locum tenens staffing is arguably the cost savings it provides healthcare organizations. Rather than being forced to invest in lengthy and expensive hiring campaigns, onboarding, and training new providers, facilities can quickly find top-quality candidates through a locum tenens agency on an as-needed basis. The ability to bring on board short-term staff during times of patient influx or unexpected turnover can save large amounts of money on hiring and recruitment costs, making locum tenens one of the most cost-effective staffing options in many cases.
As the healthcare arena continues to evolve, there are many reasons for facilities to implement a locum tenens staffing model. From staffing flexibility to an improved bottom line, locum tenens providers can be a major asset to your organization at large.
Tell us about your coverage needs.
Are you seeking a trusted locum tenens staffing firm for your facility? Get in touch with MPLT Healthcare and learn how our strategic staffing services can help you find the right providers.