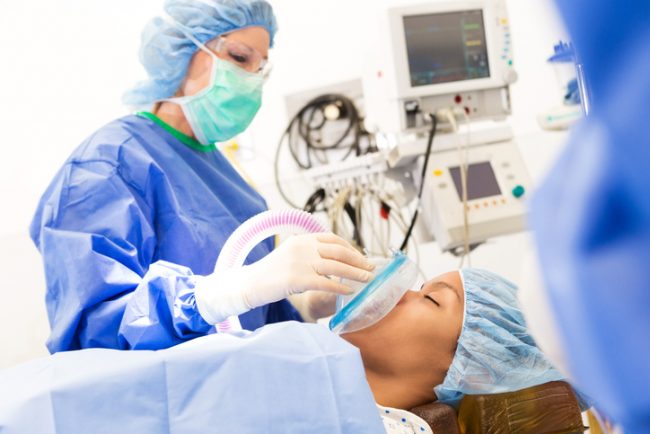 As healthcare facilities across the country continue to struggle with staffing shortages, openings for certified registered nurse anesthetists (CRNAs) are a common sight. CRNAs who opt for the locum tenens route in their careers generally have a variety of opportunities for different employment options, as well as greater freedom and flexibility. If you're a CRNA on the fence about making the leap to locum tenens work, here's why this can be a great career move:
Jobs at top facilities.
Feeling stuck in a rut with your current CRNA job? You can shake things up by taking on locum tenens assignments at some of the top facilities across the U.S. Depending on your employment preferences and long-term professional goals, there are incredible locum tenens CRNA jobs at various highly regarded healthcare facilities. Not sure where to start? At MPLT Healthcare, our dedicated recruiting team will work with you to determine which locum tenens assignments are the best fit for you both personally and professionally. We will then identify placements that are most aligned with your career aspirations, working with you on every step of the locum tenens process.
Competitive salaries.
Whether you choose to take assignments for an additional income to your full-time job or you prefer to make locum tenens work your full-time career, locum tenens assignments can greatly increase your earning potential. CRNAs who work in a locum tenens capacity can command competitive salaries, especially if they choose to work in rural areas with urgent needs or take on other lucrative assignments such as holiday coverage. There are some locum tenens contracts that offer higher hourly rates for holiday or overtime shifts, so keeping an open mind to these types of assignments can make it possible to earn premium pay rates for your time.
Flexibility. 
For CRNAs that crave more flexibility in their work schedules, the transition to locum tenens employment can be a very welcome change. Locum tenens CRNAs have the ability to choose which assignments have a schedule that appeals most of them. Whether you opt for shifts that are a few months in duration, weekend shifts only, or some other schedule, the flexibility to choose the nature of your schedule can significantly improve your job satisfaction and quality of life. Locum tenens work gives you the freedom to decide when and where you want to work, as well as the ability to shape your career.
As an increasing number of locum tenens CRNA positions open up, this year is the ideal time to consider how a shift to locum tenens employment could be the positive change you need. Taking steps to educate yourself about the locum tenens process is the first place to start, and our team is here to help.
Ready to take the next step in your CRNA career?
Get in touch with us today to learn how MPLT Healthcare's experienced recruiters can help you discover the best locum tenens CNRA jobs on the market.