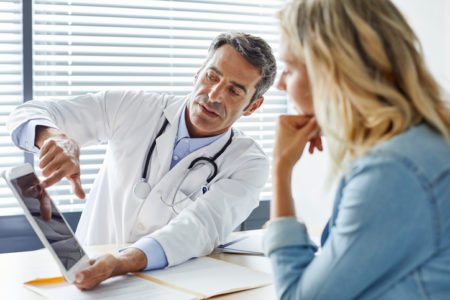 Regardless of your experience level, fitting in at any new job is never easy. It takes time to meet new colleagues, learn the ropes and feel acclimated to your new surroundings. This is especially true in the locum tenens industry, where you may be working in a new healthcare facility every few months. Learning how to fit into hospital culture will allow you to be more successful in your assignments and make them more enjoyable in the process! Here are some tips for how you can adjust to hospital culture in your locum tenens assignments:
Introduce yourself to the team. While your manager may make some introductions on your behalf, taking the initiative to say hello to each person on the team will show you care about getting to know your new co-workers. It will also give you an opportunity to learn everyone's names and roles so you know who to turn to for help and assistance on the job.
Get social. Though you may feel tired after your shifts, it's important to make some effort to socialize with your co-workers outside of work. Whether it's a happy hour or quick lunch break, getting to know members of the team in social settings will help you develop meaningful relationships during your assignments. This is not only important for your job performance, but for networking and professional development purposes. Connecting with others will help you learn about their careers and expose you to new opportunities. Because locum tenens work brings you to new cities, you may discover potential jobs through colleagues that could advance your career.
Find a mentor. As you start a new assignment, take some time to observe others and learn from your superiors. If you're open to acquiring new skills and following others' guidance, chances are you'll develop a relationship with a valuable mentor in the process. Having a mentor can help you better navigate your assignment, helping you overcome challenges you may come across on the job.
The more effort you make to acclimate yourself into hospital culture, the greater job satisfaction you'll have working in locum tenens assignments. Over time, you'll feel happier and more confident and comfortable in all types of healthcare settings.
Looking for the right hospital culture?
By working with MPLT Healthcare, you'll be able to explore locum tenens assignments that align with your experience, credentials and career interests.