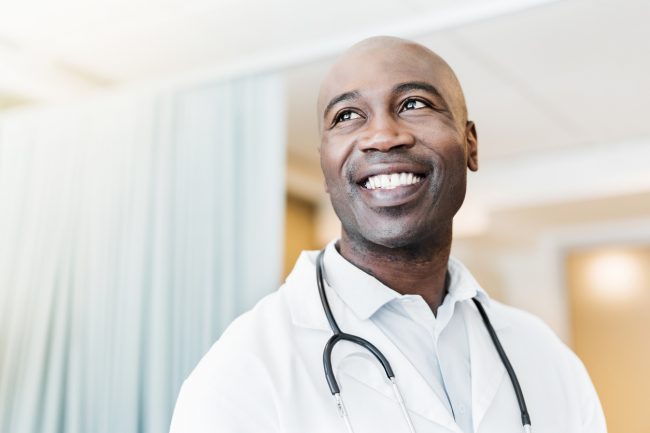 Have you considered locum tenens work, but are unsure of what the future holds for employment? The locum tenens job market has a lot to offer, especially as healthcare facilities are increasingly utilizing locum tenens providers to support their full-time staff. With a physician shortage of 90,000 physicians projected by 2025, it's no wonder demand for locum tenens providers continues to rise. As you apply for locum tenens jobs, here's what you can expect from the market moving forward:
What Will the Locum Tenens Job Market Look Like in the Future?
Many opportunities across the U.S.
With patient demands at facilities at an all-time high, locum tenens opportunities are expected to rise across the U.S. Hospitals and other medical facilities are heavily focused on cost-saving measures that reduce expenses associated with recruitment and hiring, making locum tenens providers very marketable. There are several states across the country experiencing a major surge in healthcare demand, including California, Texas, and Illinois. Depending on your travel interests, there's likely a city or town that will meet your criteria for locum tenens employment whether you are looking to travel or prefer to stay close to home.
Competitive compensation and workplace benefits
Locum tenens providers will continue to make higher-than-average pay in the healthcare field, especially those in specialized medical areas, such as oncology or cardiology. For providers willing to work in rural areas, such as Wisconsin or Oklahoma, pay tends to be even greater. Additionally, many facilities are focusing on enhancing the workplace experience offered to locum tenens providers. From workplace culture to onsite training, providers will experience a greater array of benefits from employers looking to attract more locum tenens talent to their organizations.
Increased demand in certain medical specialties
Locum tenens providers in certain medical specialties will continue to see an increase in demand among healthcare employers, typically commanding the highest compensation. These medical specialties include psychiatry, anesthesiology, pulmonology, urology, and radiology, among others. If you're a physician specializing in one of these areas of medicine, you'll have a wide range of opportunities in many major cities across the country, including New York City, Boston, Miami, Washington D.C., and Jacksonville. This means a wider range of exciting opportunities will be available to you if you are looking to travel and experience new locales as you work.
It's safe to say the locum tenens job market will continue to offer numerous advantages for providers seeking ample opportunities and competitive pay. As you look to the future, you'll discover why locum tenens work may be a great career option in the years to come!
Ready to Find Your Next Assignment?
Are you ready to get your locum tenens career underway? Get in touch with MPLT Healthcare, a top U.S. locum tenens staffing firm, and start exploring locum tenens opportunities today.