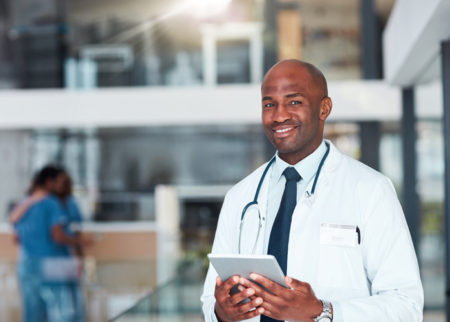 Are you seeking locum tenens work, but feeling overwhelmed by the amount of recruitment agencies out there? Many healthcare pros become confused when researching agencies and trying to find a reputable recruiter. As you search for a recruitment agency that fits your interests and needs, here are some important factors to consider:
Service and attention. When reaching out to a new agency, be sure to pay attention to the level of service and attention you're being given. Initially, your recruiter should try to get to know you and your career goals over a phone call. A good recruiter will express interest in your professional background and certifications, as well as review your CV so they can work on matching you with the right locum tenens opportunities. If you feel a recruiter is not taking the time to learn about you, it's fair to say they will not be successful in placing you in the right types of assignments.
Communication. A good recruiter is someone who keeps you fully informed throughout the job search and hiring process. As you begin working with a new agency, you're bound to have new questions and challenges. Your recruiter should be readily available to assist you throughout the process and be a helpful resource as you apply for locum tenens jobs. For example, does your recruiter return your calls and emails in a timely manner? Will you be able to reach them during an assignment if something unexpected happens? Are they proactive in helping you prepare for your travels? If your recruiter hasn't exhibited strong communication, it's time to find a new agency.
Professional credibility. Most credible locum tenens recruitment agencies belong to The National Association of Locum Tenens Organizations, commonly known as NALTO. When assessing a new agency, check to see if it's a member of this highly respected industry organization. Agencies that belong to NALTO must adhere to a strict code of ethics and operate according to a set standard of guidelines. By working with an agency that has this professional affiliation, you can rest assured you'll be interacting with recruiters who you can trust are committed to the highest industry standards.
Are you seeking a top-notch recruitment agency for your locum tenens search?
Start working with MPLT Healthcare and let us help you discover new opportunities!