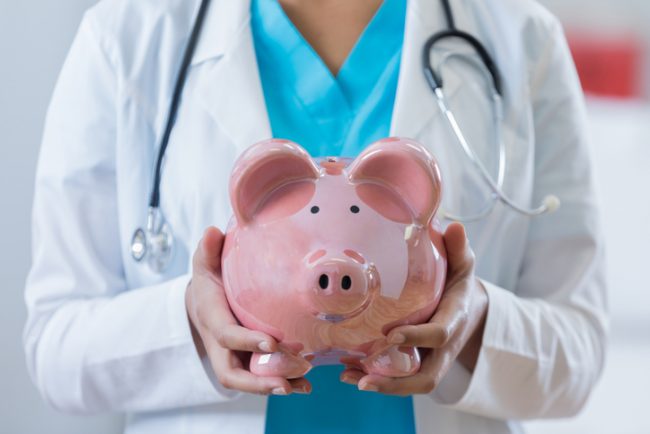 As costs to operate healthcare facilities continue to rise, management teams have begun to seek new ways of cutting expenses without compromising workplace culture or patient care delivery. As a result, many facilities have discovered the benefits of locum tenens. This includes the many ways a locum tenens staffing firm like MPLT Healthcare can dramatically improve a facility's bottom line while enhancing the quality of its workforce. As your leadership team explores cost-saving opportunities, here are three ways MPLT Healthcare can help your facility save money:
Reduced provider
recruitment and hiring costs
Most facility leadership teams know that hiring can be costly, especially when vacancies occur unexpectedly, which can result in a need for new candidate providers to be sourced quickly. By working with a specialized locum tenens staffing firm like MPLT Healthcare, you'll consistently be guaranteed fully vetted, quality providers to fulfill temporary and permanent staffing needs without having to facilitate a long or in-depth hiring process. This can save both time and money, eliminating many of the expenses associated with the promotion of jobs (such as job board memberships and advertisements) as well as recruitment and hiring activities (such as candidate software tracking systems, background checks and job fairs). With MPLT Healthcare's proven, in-depth recruitment process, our team is proficient at sourcing the most qualified talent in the healthcare industry across all specialties for our client facilities.
Less staff burnout
By working with MPLT Healthcare to source the right providers, you can feel confident that the people brought under consideration for employment at your facility will be top-of-the-line candidates with the right experience for your team. With the best locum tenens provider talent on board, you can reduce the burden on your existing permanent staff, thereby reducing burnout among your team while maintaining optimal patient care within your medical units. Additionally, you'll be providing ample support to your full-time providers with a locum tenens provider workforce, preventing your team from feeling overwhelmed or overworked during shifts. During busy seasons, utilizing locum tenens providers can help you maintain staffing levels without overtaxing your permanent staff, allowing them to take the time off they need to stay rested and healthy while still allowing your facility to care for patients and maintain volume. Keeping staffing levels optimal through locum tenens staffing can save your facility money in the long run by helping with staff retention as well as patient volume.
Better patient retention
What's often overlooked in the realm of hiring locum tenens providers is the positive impact it can have on the quality of the patient care experience. When you employ locum tenens physicians to assist your staff in various medical departments, you'll ensure patients are being given the most comprehensive, specialized care for their needs and conditions. This directly results in improved patient retention, as patients will develop trusting relationships with the providers at your facility for the duration of treatment. When you elevate the patient experience through locum tenens staffing, you're making an investment in your organization's success at large. Locum tenens providers are highly qualified and fully vetted, ready to enhance your facility's patient care in any specialty where you need more coverage.
From credentials to culture fit, MPLT Healthcare specializes in finding locum tenens providers with the specific medical specialties and backgrounds needed to fulfill your staffing needs. As outlined above, working with our locum tenens recruiting team will help your facility be prepared for coverage needs and allow you to reap the benefits of locum tenens staffing.
Ready to discover how MPLT can improve your bottom line?
Get in touch to learn more about our locum tenens staffing services and how we can help with your coverage needs.