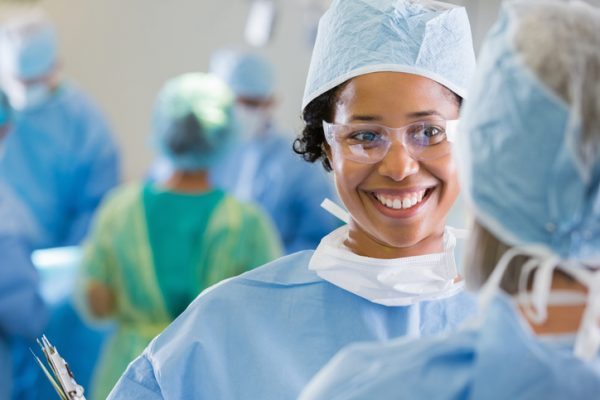 Have you considered locum tenens work, but are feeling unsure about the current demand for your specialty? Fortunately, there are many areas of medicine in great need of locum tenens physicians with all types of experience and backgrounds. Even in areas that are not experiencing a surge in needs due to COVID-19, there is still demand for many physician specialties. As you explore your options, here are some of the top locum tenens specialties right now. These are just a few highly sought after specialties, however, so get in touch with our team to learn more about your options.
Emergency medicine. With ER departments handling large volumes of patients, it's safe to say that emergency medicine is one of the most in-demand locum tenens specialties. In many cases, full-time ER physicians are extremely overworked and burned out – resulting in a need for locum tenens physicians to provide staffing support to accommodate growing patient volume. From large trauma centers to freestanding emergency departments, there are almost always locum tenens assignments to be filled in an ER capacity.
Urgent care. Perhaps considered one of the fastest growing areas of medicine, the number of urgent care centers has risen dramatically across the U.S. in recent years. With new centers opening at a rapid pace, there has been a greater demand for locum tenens physicians to fulfill vital staffing needs either for long-term or short-term shifts. Urgent care centers are especially in need of locum tenens physicians during peak times during the year, such as flu season, when patient volume is at its highest.
Hospital medicine. As hospital medicine continues to evolve across the country, there's an increasing need for locum tenens physicians to serve hospitalized patients facing a variety of medical concerns. Depending on a facility's focus, locum tenens providers are needed in a multitude of specialties, such as internal medicine and pediatrics to a need for hospitalists and nocturnists. When full-time hospitalists take sabbaticals or vacations, locum tenens physicians are critical to maintaining proper staffing levels, so the need is always there.
As the healthcare industry evolves and the pandemic continues to produce hotspots around the country, the demand for locum tenens physicians in all specialties will continue to grow – resulting in locum tenens opportunities at both large and small facilities across the country. If you are interested in locum tenens work, be sure to take advantage of the opportunities available.
Ready to get started?
Learn how MPLT Healthcare can connect you to locum tenens work in your specialty!