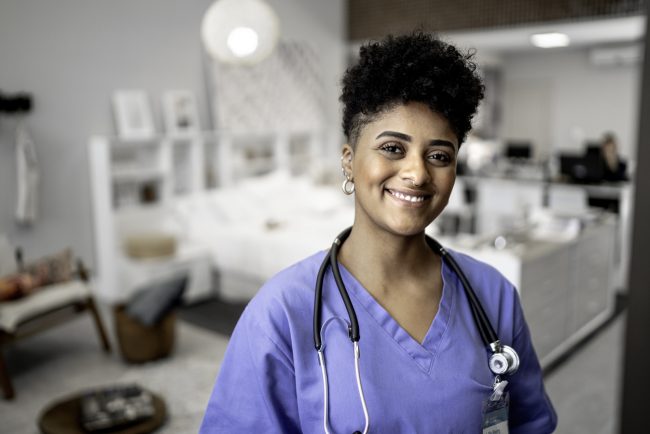 Are you a physician who just graduated and completed residency? While you may be considering many career options, exploring locum tenens can be a great place to start. Depending on your personal preferences, medical specialty, and career goals, locum tenens work has something to offer every emerging medical professional. Here are some of the reasons why the locum tenens lifestyle is beneficial for recent graduates:
Why New Graduates Should Consider Locum Tenens Work
Exposure to new areas
While many new graduates are anxious to begin working in the healthcare field, they may also be seeking adventure. Locum tenens assignments allow recent graduates to explore different parts of the U.S. while learning directly from medical professionals across the country. From gaining experience in an array of facilities to treating a variety of patient populations, the opportunity to be employed in different cities and towns can be an invaluable experience for a new graduate.
Diverse experience and skills
Even the most brilliant graduates still need to acquire experience and skills working in real-life medical environments. Locum tenens work offers the ability for graduates to immerse themselves in multifaceted healthcare settings in which they can take on many responsibilities and work alongside seasoned providers who may also serve as mentors during assignments. In addition to being a major CV booster, the experience and skills acquired during locum tenens jobs can give new graduates more confidence and motivation as they get their careers off the ground.
Personal flexibility
One of the most appealing aspects of locum tenens jobs, especially for new graduates, is the ability to choose when and where you would like to work. For example, you may opt for locum tenens assignments right after graduation if you have a partner who's still finishing school. Or, your locum tenens assignments may supplement a full-time income in helping to pay off student loans. Locum tenens work can serve as a buffer between graduation and permanent employment, offering flexibility to earn a competitive income before deciding where you're going to live and work full-time.
As you look to the future, taking on locum tenens jobs can put you on track for a fulfilling and successful career as a medical provider. Most importantly, you'll enhance your credentials and gain experience in a variety of healthcare facilities and with different patient populations.
Ready to Explore the Benefits of Locum Tenens Work?
Are you a new graduate ready to explore the benefits of locum tenens work? Get in touch with MPLT Healthcare and get started with us today.