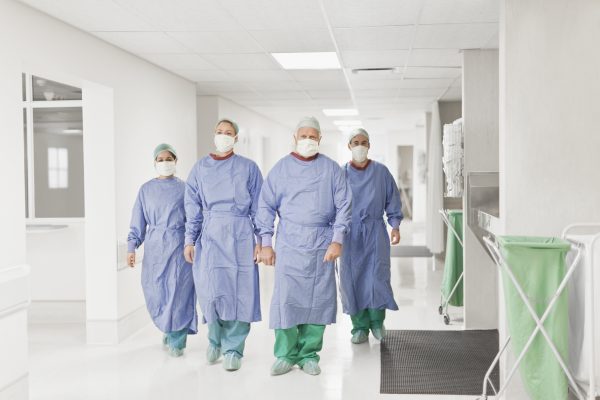 As the COVID-19 pandemic continues, healthcare leaders are constantly assessing new ways to attract and retain new physicians. If your facility has struggled to maintain its physician workforce, it's important to address staffing issues before they get out of hand.
With insufficient physician staffing adversely affecting the healthcare system, there are even more significant shortages looming in the future. AAMC is projecting an estimated shortage of 37,800 to 124,000 physicians by 2034. As your facility plans ahead, here are some key strategies that can help combat shortages while improving morale.
Employ locum tenens physicians.
Locum tenens physicians can be integral to maintaining adequate staffing levels, especially during unpredictable times. The pandemic has further illustrated the need for facilities to invest in locum tenens providers to fulfill vacancies, maintain patient care quality, and prevent burnout of full-time staff. Locum tenens physicians and advanced practice providers can become an essential part of your medical team, filling staffing gaps and providing expertise in their respective specialties.
Establish a staff retention plan
Now, more than ever, retention planning is critical to keeping staff at your facility. The more engaged and connected your staff members are to your organization's mission and values, the more likely they'll be to stay at your facility for the long haul. There are many components to staff retention, including workplace culture; training and development; and growth opportunities. Leadership teams that make retention a top priority will fare better at retaining existing staff when the physician talent pool shrinks and shortages worsen.
Build a staffing partnership
Taking the time to form a strategic locum tenens staffing partnership now will serve as the foundation for effective staffing solutions for years to come. A locum tenens staffing partner will work directly with your facility to fulfill your healthcare staffing needs and execute a plan to attract new staff and maintain your medical team. In particular, locum tenens staffing firms specialize directly in the recruitment of short-term, contract providers who can support and fulfill critical medical competencies as needed (such as physicians who specialize in pulmonary care or emergency medicine). The sooner you build a relationship with a trusted locum tenens staffing firm, the easier it will be to overcome staffing challenges.
Facilities that are proactive in establishing and refining their staffing and retention strategies will be best suited to navigate future physician shortages without their bottom line or patient care being overly affected.
Do You Have a Strategy In Case of a Physician Shortage?
Are you searching for a top locum tenens staffing partner to help your facility navigate future staffing shortages? Contact MPLT Healthcare and learn how our team can assist with your staffing needs.