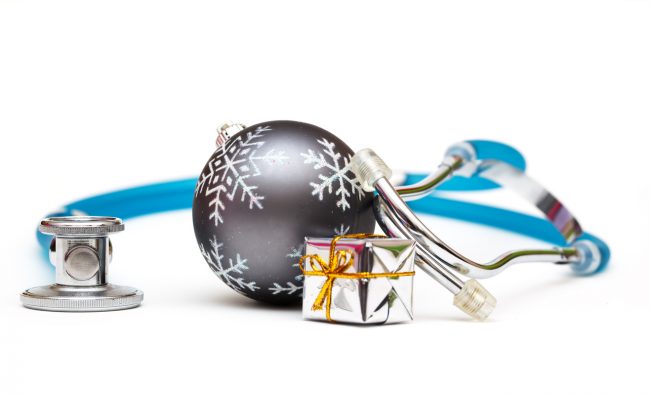 As the demand for healthcare employees in all areas of medicine continues to rise, healthcare facilities are increasingly utilizing locum tenens providers to fill staffing gaps. The need for urgent staffing often arises during the holidays, with hospitals facing staffing shortages during their busiest time of year. Here are some of the many reasons to work with a leading locum tenens healthcare staffing company like MPLT Healthcare to maintain coverage over the holidays:
Accelerated recruitment process.
Rather than taking the traditional hiring route, using a trusted locum tenens agency can tremendously reduce the time and resources your organization spends on seeking out temporary staff. Healthcare staffing firms build long-term relationships with locum tenens providers who are fully vetted and ready to be deployed to your facility for temporary assignments. We take care of the entire recruitment process for you, ensuring that only the most qualified candidates are placed in your healthcare facility.
Quick staffing turnaround.
If your facility experiences staffing gaps during the holidays as a result of employees being out on sick leave or taking vacation time, a leading locum tenens agency can supplement your workforce with fast and efficient hiring. Rather than spending countless hours recruiting and interviewing candidates for urgent coverage, you'll be able to bring short-term staff on board quickly with minimal turnaround time. A trusted locum tenens agency can also save you the trouble of having to verify the background information of potential temporary staff by connecting your facility with fully vetted, highly qualified providers. In return, your internal hiring team will have more bandwidth to concentrate on other aspects of the physician recruitment process, such as seeking out potential full-time staff for the new year.
High-quality patient care.
With the holidays typically comes a major influx of patients. A staffing firm like MPLT Healthcare can work directly with your healthcare facility on finding locum tenens providers who specialize in the type of care your patients need the most. From ER physicians to advanced practice providers, our recruiters know how to find the right candidates to meet your facility's most specific demands. This will allow you to maintain a high level of patient care at all times, even during your busiest season.
As the holiday season ramps up, there's no better time than now to invest in a healthcare staffing partnership. From saving time and resources to improving patient care, working with a specialized locum tenens agency can help you overcome common staffing challenges not only during the holidays, but also all year round.
Does Your Healthcare Facility Need Coverage During the Holidays?
Does your facility have a need for urgent staffing during the holidays? Learn how MPLT Healthcare's proven locum tenens recruiting services can assist with short-term hiring!