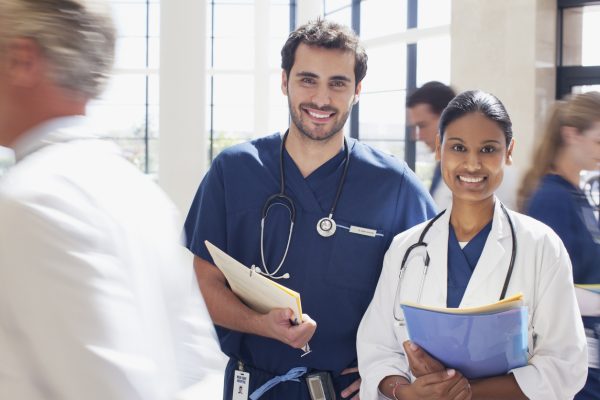 Are you a healthcare professional looking to pivot into a new career path? Fortunately, as the healthcare field continues to evolve, there are many alternatives to full-time work, with locum tenens being one of the most prevalent career paths for today's workforce. In many ways, becoming a locum tenens provider can be a major lifestyle change for many physicians and advanced practice providers. Here are some signs that your lifestyle would be a great match for a locum tenens career:
You're craving flexibility.
If you're feeling burned out from your full-time job, switching gears to locum tenens work can be one of the best decisions you make for your physical and mental health. The flexible nature of locum tenens work allows professionals to choose which jobs align most with their scheduling preferences, such as seasonal assignments or weekend shifts only. If you're craving more flexibility, locum tenens opportunities will allow you to design your career around your desired lifestyle.
You love to travel.
If you're a travel lover, locum tenens work is the ideal way to parlay work with traveling. There are ample locum tenens opportunities in a wide variety of specialties available across the country, making it easier than ever for healthcare professionals to take their careers on the road while exploring new towns and cities every few weeks or months. Depending on your specific travel goals, there are locum tenens opportunities in all parts of the U.S., allowing you to pick assignments in locations that match your interests. If travel is not your thing or you need to stay put for a time, you can still find locum tenens work close to home as well – the choice is yours.
You're looking for a career partner.
One of the most underrated advantages of a locum tenens career is the ability to work directly with an experienced staffing partner who can help you find the best opportunities for your professional and personal goals. With a trusted locum tenens staffing company like MPLT Healthcare, you'll be able to navigate the locum tenens workforce with a specialty-specific recruiter who will work closely with you on finding locum tenens assignments that match your interests. From location to facility type, having a career partner in the locum tenens field will give you an advantage in securing the type of employment that's most suited for you and your goals.
As you consider how your lifestyle may benefit from locum tenens providers, these are just some of the signs that it may be time to make the change to locum tenens. As we approach the new year, consider a whole new world of opportunity that awaits you with the locum tenens lifestyle.