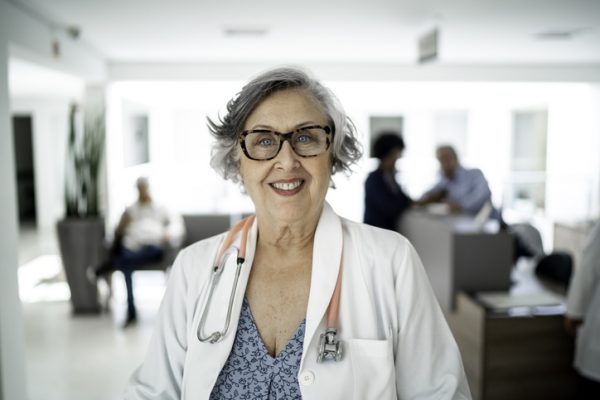 Whether you are just starting out as a physician or advanced practice clinician, closing in on retirement, or somewhere in between, there is a way to make locum tenens work for your career. It's a flexible option that allows you to make the most of it, no matter how you choose to take assignments. More importantly, establishing a relationship with a trusted locum tenens staffing firm can make or break your experience, so be sure to pick a company that truly understands your needs. Here are some of the ways you can use locum tenens work to take back control of your life.
Take control of your time. If you have been working full time at a facility or as part of a practice, then you have likely been putting in very long hours. There is a decent chance that a large portion of that time has been spent on tedious administrative duties and electronic paperwork as well. Maybe you have been unable to take time off when you wanted to, or perhaps for less time than you wished. What if you could reclaim some of that time? When you take on locum tenens assignments, you get that choice. Do you like working for a longer period of time so you can take a few months off to travel? Do you want to just work weekend shifts while maintaining a position somewhere else? Do you want to do a few weeks at a time with breaks in between? When you choose the locums life, you can opt for the type of schedule you want.
Take control of your finances. It's no secret that many physicians and other clinicians graduate with a large amount of student loan debt. Locum tenens work can be a great way to get a jump on those payments by bringing in premium pay rates. You can take on locum tenens assignments in addition to a permanent position or you can make locums work your main focus – either one will give you that boost. In addition, since locum tenens providers are classified as independent contractors, you can take advantage of different ways to handle your finances to maximize your earnings. Some specialties are in such high demand that locum jobs are extremely lucrative, so don't miss out on the chance to earn more for your time.
Take control of your travel. One of the most exciting benefits of locum tenens work is the chance to travel around the U.S. and see new places. Since your locum tenens agency will make your travel arrangements, you get the added bonus of not having to worry about every little detail when you go. While travel is not necessarily a requirement of all locum jobs, it's one aspect that many providers look forward to enjoying. Locum tenens assignments can give you the chance to visit areas you would not have gotten to otherwise experience, and you will have the advantage of keeping an income going while you go. For longer assignments, you can even bring along your family and pets to enjoy the new locale with you. Why limit your traveling to short vacations? With locum tenens work, you can manage your schedule to allow you to go where you want, when you want.
Ready to get started?
If you are ready to take control of your locum tenens career, MPLT Healthcare is here to help! Get in touch with us so we can get you on your way.