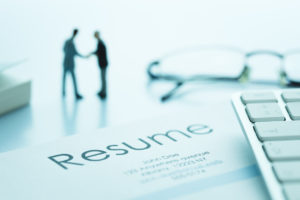 What mistakes do physician assistants commonly make when applying to locum tenens jobs? Maybe there is a reason that potential employers are not calling you back about PA jobs, but it's something you could easily fix. Simple errors may be costing you opportunities, so let's examine some of the common mistakes job applicants make and what you can do to correct them.
Typos, Grammar, and Formatting – Oh, my!
When was the last time you took a long, hard look at your resume? When was the last time someone else took a long, hard look at your resume and gave you feedback on it? If your resume has simple mistakes in it such as typos and grammatical errors, you could be losing out on locum tenens jobs because these errors do not reflect well on you and your abilities as a physician assistant, regardless of your actual skill.
In addition to these issues, your resume may be very difficult to read if it is not properly formatted. Is your work experience listed in chronological order? Are the headers clearly indicated? Is it easy to read? All of these factors can make a difference when hiring managers are looking through a large number of resumes and need to make quick decisions on who should move forward in the application process.
A second opinion can be a valuable source of feedback when it comes to something this important. Get someone else to look over your resume and give you honest feedback before sending out your next application. Working with a trusted staffing partner can be a great solution to this issue. With an experienced recruiter on your side to help you tweak and tailor your resume, you will have a much easier time finding the positions you want.
Document Your Experience
Keep a well-organized, detailed history of your hospital affiliations and work history along with dates and names of your assignments. This is important not only for applications to locum tenens jobs, but will also make the credentialing process smoother once you have been accepted for a locum tenens PA position.
Sometimes it can be tempting to pad your resume a little bit, adding a bit of fluff to certain experiences. However, it is important to avoid adding any items that cannot be verified. Let your experience speak for itself and cut out the extraneous details so prospective employers can accurately judge whether you are a fit for the position.
One last item that physician assistants sometimes forget when applying for locum tenens jobs is to make sure your references are up to date. People change jobs or move, so double check that you have the correct contact information for these individuals. This is also a great opportunity to touch base with your references to make them aware that someone may reach out to them regarding your history.
Know Your Audience
Facilities looking at your resume and cover letter generally want a to-the-point document that shows who you are and what you are capable of achieving as a PA. If you are going to include a cover letter, make sure it is concise and focused on the position in question. This is your chance to show a potential employer that you are a good fit for a particular facility through both your professional qualifications and your soft skills. It is also your first chance to demonstrate that you have done your research about the facility and are serious about working there.
Ready to find your next locum tenens job? We're here to help you advance your career. Contact us today!