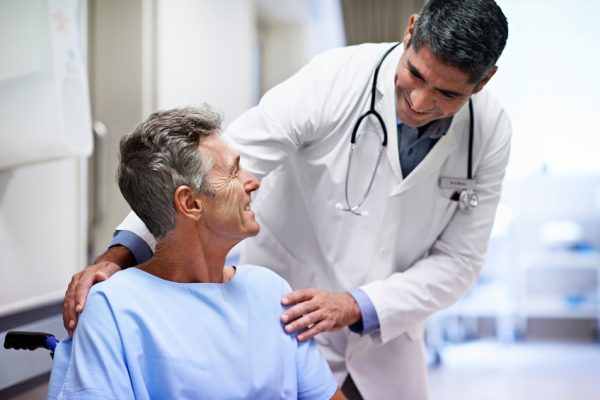 Has your facility been experiencing staffing shortages when it comes to physicians or advanced practice providers? If you haven't yet explored the option of locum tenens providers to fill these coverage needs, now is the ideal time to discover how this type of staffing can be beneficial to many aspects of your organization. The benefits can include an improved bottom line, better staff morale, as well as improvements in patent satisfaction.
Here are some of the ways healthcare facilities can benefit from utilizing locum tenens providers:
Enhanced patient care
It's safe to say many hospitals and clinics have been overwhelmed with a high volume of patients throughout the pandemic and now many staff members are feeling burned out as a result of these difficulties. How can facilities work to ensure that their staff are taken care of as well as their patients? With the addition of locum tenens providers, your facility can ensure that the quality of patient care won't be compromised due to staffing shortages, and your facility will be able to continue operating at a high level. This can have a direct result on patient outcomes, as your staff will be fully equipped to treat an influx of patients. Locum tenens coverage can also give your staff enough breathing room to take the time off they need as well, keeping both staff and patient satisfaction at desirable levels.
Less
 burnout 
among
existing staff
Your full-time clinicians are critical to the successful functioning of your facility, making it imperative that you provide them with proper staffing support – especially during times when labor shortages are at their worst. With the COVID-19 pandemic causing many providers to experience astronomical amounts of stress at work, it's never been more crucial to help your staff maintain a healthy sense of balance between their jobs and home life. Locum tenens providers allow your permanent staff to fulfill their responsibilities within their respective medical units without being pulled in too many directions. With the addition of qualified locum tenens talent, your entire staff will feel more comfortable and confident handling growing patient caseloads and can focus on providing top quality care to each patient they come in contact with.
Cost efficiency
As it becomes increasingly important for facilities to lower costs, locum tenens staff can be instrumental in helping facilities maintain patient volume to keep earning even when there are staffing shortages. Rather than miss out on being able to treat certain patients due to coverage issues or open positions, maintaining a locum tenens workforce can enable facilities to continue those services while searching for permanent staff. Furthermore, by working with an experienced locum tenens staffing agency, facilities may be able to reduce certain costs related to the hiring process by allowing the experts to devote resources to these efforts and present a pool of qualified providers. The time and money saved on those search costs can be allocated to more critical areas of your facility, such as staff training programs or retention initiatives.
Not sure where to start? We're here to help.
If you're still unsure if locum tenens staffing is right for your organization, it's worth contacting an experienced healthcare staffing agency to learn more.  At MPLT Healthcare, we specialize in locum tenens staffing, working with all types of healthcare clients to find the most qualified locum tenens candidates. Get in touch to discuss how a staffing partnership with MPLT Healthcare can be of value to your workforce.