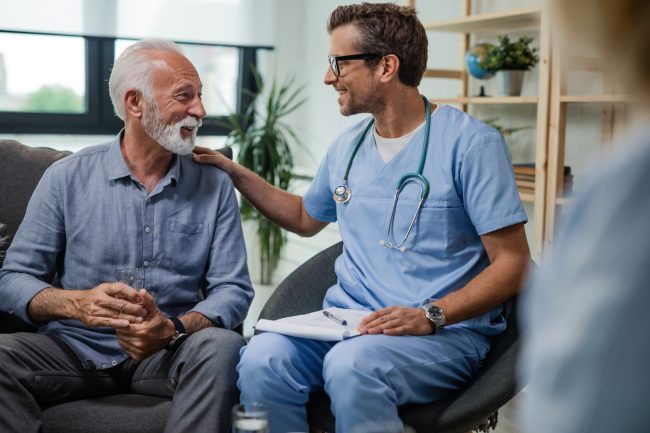 Struggling to land locum tenens opportunities that match your skills and interests? If you're feeling lost or overwhelmed finding assignments, exploring the services of locum tenens staffing firms may be a great place to start. MPLT Healthcare, a top U.S. staffing firm specializing in locum tenens placements, can be a tremendous asset to your locum tenens career. Here are some of the ways in which you can benefit from finding your next locum tenens assignment with MPLT Healthcare.
How Can Working with MPLT Healthcare Help You Find Your Next Locum Tenens Assignment?
Dedicated recruiters
MPLT's dedicated team of recruiters is strictly focused on placing providers in locum tenens positions in which they can thrive. Through our agency, you'll be assigned a recruiter who will work closely with you on establishing both personal and professional criteria for your future assignments. Some of the criteria discussed will cover factors like location, medical specialty, assignment duration, and job frequency, among many others. By building a relationship with your recruiter (your single point of contact), you'll get assistance with every part of the locum tenens application process.  
Access to many healthcare employers
At MPLT Healthcare, we work directly with a large number of healthcare employers across the U.S. to fulfill a variety of staffing needs. From large facilities to small medical practices, our specialized recruiters can connect you with dozens of high-paying locum tenens opportunities. Based on your preferred locations and facility types, you'll have access to wide-ranging employment options with many healthcare employers. This exposure will help you determine which types of healthcare employers appeal most to you, as well as what jobs are in alignment with your individual goals.
Variety of assignments
From flexible locum tenens assignments to permanent jobs, MPLT can find help you build the career of your dreams. Because of our vast network of employers, we have the knowledge and expertise to help you discover a variety of assignments based on your specific requests and circumstances. In many cases, our locum tenens providers are surprised to learn the many types of assignment options available to them. Whether you're seeking a locum tenens assignment strictly for the summer months or have plans to make locum tenens work your full-time career, we'll help you secure the best job opportunities.  
These are just some of the many reasons to utilize the services of a trusted locum tenens staffing agency. With the right guidance and assistance, you'll be well on your way to a successful locum tenens career! 
Ready to Find Your Next Assignment?
Ready to bring your locum tenens search to the next level? Get in touch with MPLT Healthcare and see firsthand how we can help you achieve your goals!