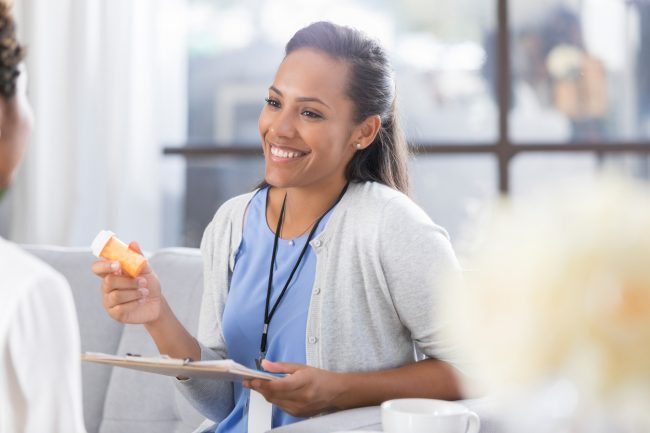 Are you a psychiatrist looking to make a shift in your healthcare career this year? You may be surprised to learn that there are ample opportunities for qualified psychiatrists to thrive in the growing locum tenens field. As you consider your psychiatry career options, here are some of the benefits of becoming a locum tenens psychiatrist:
Flexibility.
Locum tenens psychiatrists are in high demand across the U.S., giving locum tenens providers the flexibility to work in virtually any city or region. In addition to broad geographic options, there are a multitude of practice settings in need of locum tenens psychiatrists, including hospitals, outpatient clinics, correctional sites, and private practices – just to name a few. Because the demand for mental health professionals is higher than ever, locum tenens psychiatrists enjoy premium pay rates and vast locum tenens opportunities. Depending on your background, credentials, and expertise, you can trust that there's a locum tenens job to match both your professional qualifications and personal preferences.
Variety.
As a locum tenens psychiatrist, you can enjoy a wide range of benefits. From short-term locum tenens jobs to longer-term locum tenens assignments, you can choose from a variety of psychiatry roles that fit within your preferred schedule and desired lifestyle. Many locum tenens assignments also offer diversity when it comes to day-to-day work. For example, locum tenens psychiatrists often work in several capacities, providing onsite services or seeing patients through telehealth. This can make locum tenens assignments exciting for psychiatrists seeking a change of pace in their daily routines.
Adventure.
If you're looking for more excitement while still maintaining your psychiatry career, locum tenens work can offer you the perfect work-life balance. Most locum tenens jobs will cover your travel and housing expenses, giving you the opportunity to have fun while enjoying a rewarding professional life as a psychiatrist. By working with a locum tenens agency, you can learn more about the many travel benefits and perks that come along with most locum tenens psychiatry assignments.
Are You Ready to Make the Leap to a Locum Tenens Career?
If you're a psychiatrist looking to live the locum life this year, get in touch with MPLT Healthcare to start exploring locum tenens psychiatry jobs.