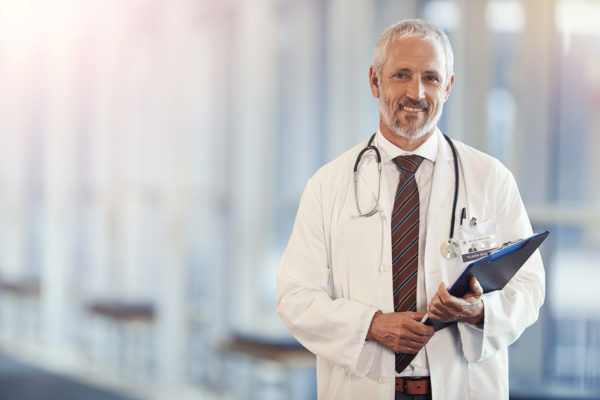 As locum tenens jobs become more prevalent at healthcare organizations across the country, many physicians are increasingly drawn to these unique opportunities. There's no denying that locum tenens employment is a significant departure from a full-time job, offering a plethora of different perks and benefits.
If you're considering applying for locum tenens work, but aren't sure when to take the leap, here are three questions to answer before embarking on this alternative career path:   
Are you exploring
 different
medical specialties?
For many emerging physicians – especially those in post-residency – it can be overwhelming to choose a practice specialty. The post-residency period is often an ideal time to explore locum tenens work, as it will expose you to many types of practice areas and healthcare settings. These opportunities will allow you to discover what medical areas are best suited for your interests, skills and career goals.  
Do you want to supplement your income?
One of the most common reasons why physicians take on locum tenens jobs is to supplement their full-time income. Whether you're a recent graduate with mounting student loans or an established physician looking for extra funds, locum tenens positions can provide some significant extra revenue. In addition to earning a competitive hourly rate during assignments, you'll be able to keep your day-to-day expenses down as most locum tenens providers cover a number of living costs, including airfare, rental fees and lodging.
Do you want to transition into temporary employment?
If your ultimate goal is to transition out of your full-time job to contract employment, there's good reason to pursue locum tenens jobs. By focusing your work in the locum tenens field, you'll experience many benefits not offered in permanent roles – including scheduling flexibility; opportunities to travel; and less administrative burdens compared to private practice. Many physicians opting to make the transition are those approaching retirement age who want more freedom in their schedule and lifestyle, but the locums lifestyle can appeal to anyone who wants these things.
Depending on your long-term goals, locum tenens can be an incredibly rewarding and meaningful career choice. Asking yourself the questions above will help you make the best decisions for the life you're hoping to achieve.  
Ready to 
start exploring locum tenens options? 
Jumpstart your career with MPLT Healthcare and start exploring exciting new locum tenens opportunities!