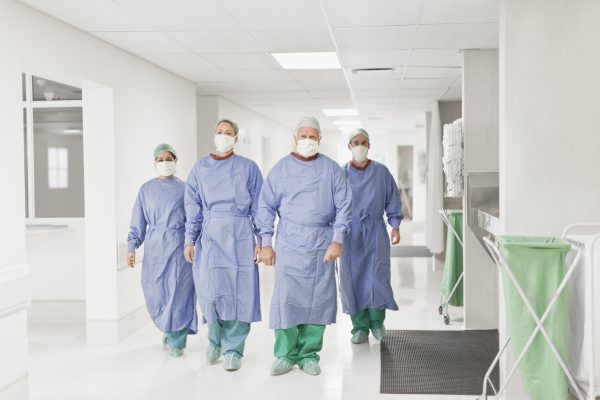 Between a growing healthcare staffing shortage and the raging COVID-19 pandemic, it's safe to say locum tenens providers will continue to be in high demand as 2022 makes its mark. Facilities will increasingly be turning to a locum tenens workforce for support on many levels, from surgical procedures to ER staffing needs. Here are some of the major factors influencing the growing locum tenens demand and job outlook in 2022:   
Higher demand for certain specialties.
The COVID-19 pandemic has undoubtedly increased the need for physicians in certain medical specialties, most notably pulmonary care, cardiology, critical care, and emergency medicine. It's projected that the demand for locum tenens physicians specializing in these areas of medicine will continue to rise. As hospitals continue to support patients' needs, locum tenens physicians will be needed to supplement staffing in order to reduce physician burnout while maintaining large patient caseloads.   
Greater patient volume.
With facilities increasingly experiencing surges of patients with a variety of medical conditions, an ever-growing need for locum tenens providers to fill in staffing gaps has developed with the goal of ensuring that patient care goes uncompromised. To address significant patient volume levels, healthcare facilities of all types have invested in locum tenens physicians and advanced practice providers to support full-time staff in treating patients, both in person and through telehealth means. Now, as flu season and the pandemic are continuing to create patient overflow, locum tenens physicians are projected to have an even more critical role in the healthcare system.
Cost-saving measures.
With healthcare budgets being cut dramatically across the board, locum tenens employment enables facilities to cut back on excessive spending associated with hiring, onboarding, and training new providers. With the assistance of a locum tenens staffing firm like MPLT Healthcare, facilities can quickly find qualified locum tenens candidates on an as-needed basis. This is key to addressing many ongoing issues, including physician vacancies, seasonal influxes of patients, and provider burnout. With these measures in place, locum tenens providers can save healthcare employers thousands in hiring and recruitment costs over time, making it one of the most cost-effective staffing options.
With the healthcare field evolving at a rapid pace, locum tenens providers continue to play an instrumental role in combatting staffing shortages and maintaining patient levels at facilities across the country.
Whether you're an employer looking for locum tenens candidates or you're a physician ready to embark on a locum tenens career, get in touch with MPLT Healthcare and learn how our staffing services can help.