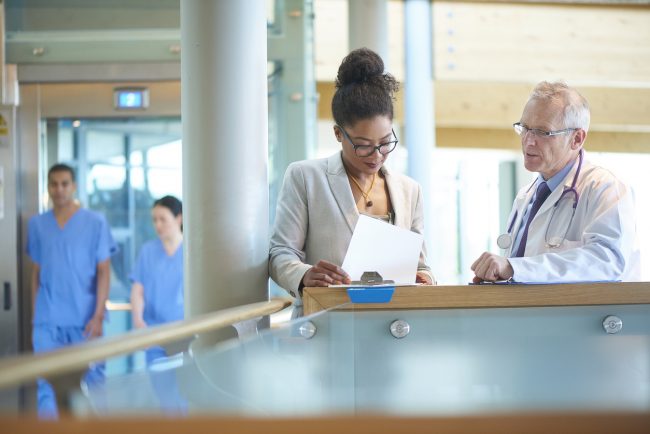 Interested in embarking on a locum tenens career this year? If you're in the psychiatry field, you'll have a world of locum tenens opportunities available to you. From reduced stress levels to flexible scheduling, there are many reasons to pursue locum tenens work in psychiatry – especially if you're on the verge of burnout during these difficult times. It's fair to say the COVID-19 pandemic has shed light on the importance of psychiatrists in the health and well-being of people of all ages, making this the ideal time to pivot into a locum tenens psychiatry career. Whether you're a recent graduate or an experienced professional in the field, here are three of the fastest-growing areas of locum tenens psychiatry right now:
Adult Psychiatry
As one of the most recognizable psychiatry specialties, adult psychiatry continues to dominate the healthcare field in the midst of COVID-19. Needed in all types of healthcare facilities, from cancer institutes to small clinics and large hospitals, the U.S. Bureau of Labor Statistics reports employment in the field is expected to grow by 11 percent through 2029. Locum tenens assignments in adult psychiatry can last from a few weeks to several months, and are available broadly across the United States. In some cases, locum tenens jobs in adult psychiatry can be full-time, allowing the provider to work at one site for an extended period.
Adolescent Psychiatry
With children and adolescents increasingly affected by the pandemic, the need for adolescent psychiatrists has grown dramatically within the past year. Many societal and environmental factors have contributed to more children needing psychiatry services, including uncertainty, social isolation, and parental dysfunction, among many other ripple effects from the pandemic. According to the Bureau of Labor Statistics, employment opportunities for adolescent psychiatrists are expected to increase by 15 percent by 2028, especially as a shortage of professionals in this specialty continues to create more demand. With this psychiatry concentration, locum tenens providers can choose to work with children and teens experiencing a wide range of issues and conditions, such as learning disabilities; mood disorders; anxiety or depression; autism; and substance abuse dependency. Locum tenens adolescent psychiatry jobs will continue to remain in high demand, so professionals with an interest in the field will have many different types of assignments to choose from.
Geriatric Psychiatry
In addition to a plethora of physical conditions, there has been a growing need to address the mental health of older patients – especially as they experience feelings of loneliness or isolation during the pandemic. Geriatric psychiatrists focus their practice on the prevention, evaluation, diagnosis, and treatment of mental health disorders in the elderly population. From providing patient counseling to working with healthcare providers on delivering the most comprehensive care, geriatric psychiatrists are needed in all types of healthcare settings, including private and group practices, nursing homes and hospitals. This psychiatric specialty also has a positive job outlook. The American Association for Geriatric Psychology predicts rapid demand for these professionals as the aging population increases by approximately 20 percent by 2030. Once again, this means that there will be many opportunities for locum tenens assignments in this specialty for years to come.
There's no denying that mental health has been at the forefront of the healthcare industry, resulting in the need for qualified psychiatrists throughout the U.S. If your intended or current career is psychiatry, there is a multitude of locum tenens opportunities awaiting you.
Looking for locum tenens psychiatry work?
At MPLT Healthcare, we match psychiatry professionals with employment opportunities in all the specialties listed above, among many others. Get in touch and grow your locum tenens career with us.