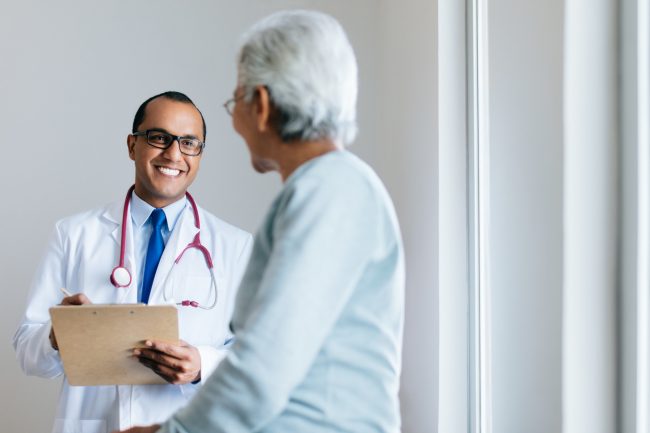 Are you ready to take your locum tenens career to the next level this year? As you take on more assignments and gain greater exposure working in various healthcare organizations, career growth often happens naturally. However, there are some steps you can take to enhance your skills and make yourself a more marketable locum tenens professional. Here are some tips to keep in mind.
Tips on How to Be a Successful Locum Tenens Provider
Invest in professional development
Making time every few months to invest in your own professional development will play a major role in your ability to grow in the locum tenens field. In addition to industry events and conferences in your specialty, there are many ways to engage in professional development during your locum tenens assignments. This can include getting training on new healthcare technologies, seeking guidance from mentors, or partaking in onsite trainings or seminars that can help you build your knowledgebase and expand your expertise. Joining professional groups and societies related to your field can also help you network and develop your career.
Demonstrate a willingness to learn
When it comes to locum tenens work, the most successful providers are those who are willing to learn in every new healthcare environment. Because each locum tenens assignment is different, you must be able to adapt to new medical settings during each assignment and take on new responsibilities depending on the facility's needs and culture. Asking intelligent questions and exhibiting strong interpersonal abilities is essential to immersing yourself in your new surroundings and being able to make a positive impact in each locum tenens job.
Work with a staffing agency
While you may be able to find locum tenens opportunities without a staffing agency, working with a specialized locum tenens staffing firm can offer several advantages for your career. By working with an agency, you'll have assistance with finding positions that specifically align with your qualifications, interests, and career goals. Additionally, locum staffing firms will negotiate your pay directly with healthcare employers on your behalf, as well as book all travel and lodging arrangements. This can be a major benefit, especially because the planning process for every locum tenens assignment can be a great deal of work. Let your locum staffing agency take care of those details so you can focus on your work instead.
No matter how experienced you may be as locum tenens provider, there is always room for improvement! By embracing change and accepting new challenges, you'll gain the skills and confidence to excel in your career.
Ready to be a Better Locum Tenens Provider? 
By working with MPLT Healthcare, a top U.S. locum tenens staffing firm, you can significantly advance your locum tenens career and gain access to many exciting new opportunities. Get in touch with our specialized recruiters to learn more!