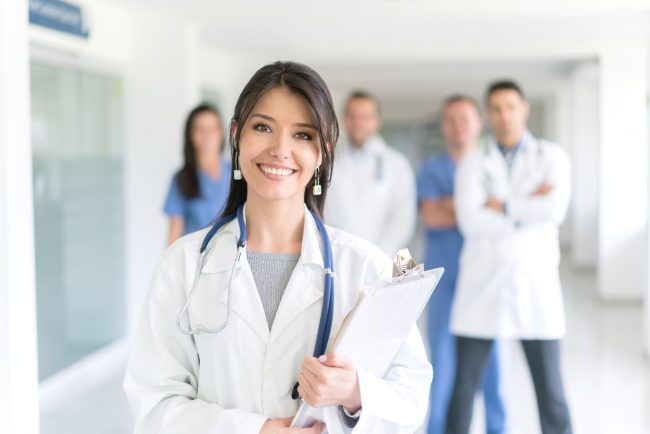 Are you a healthcare provider ready to give your career and income a major boost? If you haven't yet considered locum tenens work as an option, it's time to tap into this incredibly rewarding professional path. One of the most unique benefits of locum tenens work is its ability to enhance your credentials and increase your earning potential in the healthcare industry. Here are some of the reasons why locum tenens employment can provide an extra layer of job security:
Supplemental income
Many physicians and advanced practice clinicians enter the locum tenens field for the simple benefit of additional income. The in-demand and flexible nature of locum tenens employment makes it a great option for earning extra pay on top of a full-time job, especially with the rise of so many locum tenens job openings. Furthermore, due to ongoing staffing shortages, locum tenens providers (especially those in certain medical specialties) can negotiate for higher-than-average pay, making it a lucrative part-time option for physicians and other providers wanting to increase their income.
In-demand opportunities across the U.S.
With locum tenens work, there are endless opportunities to be employed within facilities in different regions and locations across the U.S. This provides instant job security in the event you need to move or travel to other parts of the country for either professional or personal reasons. For instance, if you need to move temporarily to accommodate family or a spouse's job, you'll be able to find locum tenens employment in your new area and continue earning while away from home. That said, many locum tenens providers simply enjoy the freedom to explore new places while working, so the locum lifestyle can accommodate many scenarios. Depending on your individual circumstances, there are many locum tenens options that can fit your lifestyle and career needs.
Enhanced marketability
In today's ever-changing healthcare landscape, physicians and advanced practice providers with a broad range of experience and expertise have the most opportunity in terms of growth and pay in the locum tenens field. Locum tenens work allows you to acquire valuable experience working in diverse medical settings while learning from seasoned medical professionals. This can be instrumental in improving your marketability among employers and standing out from the competition.
Taking on locum tenens work can be a powerful way to propel your existing career to further success without compromising your current job or lifestyle. By taking advantage of locum tenens opportunities, you'll be well on your way to securing more job prospects in the future!
Ready to Start Your Locum Tenens Career?
As you explore locum tenens employment, get in touch with the recruiters at MPLT Healthcare and get connected with exciting new job openings!