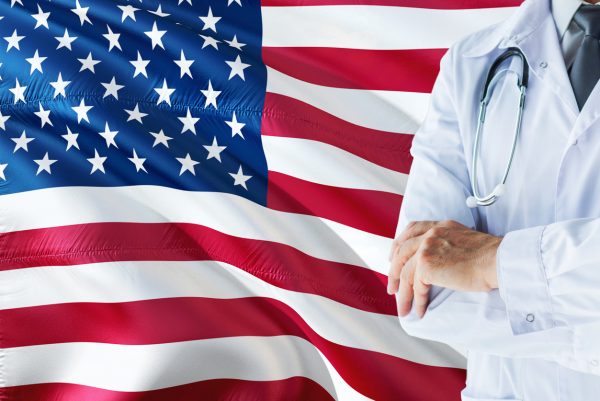 Are you a locum tenens provider exploring locum tenens jobs across the country? The licensure process varies by state, often resulting in some confusion and stress among providers new to the locum tenens field. Fortunately, there are many helpful resources and professional staffing firms that can assist with all state medical licensing procedures. If you're applying to locum tenens jobs in more than one state, here are some steps you can take to navigate the licensure process:
Join the Interstate Medical Licensure Compact (IMLC)
As a locum tenens provider, it's important to be familiar with the Interstate Medical Licensure Compact (IMLC), as joining the Compact can significantly expedite the licensure process. According to the IMLC's official website, the Compact is an agreement among participating states to streamline the licensure process for physicians who wish to work in multiple states. If you're looking to apply for locum tenens assignments in different states, becoming a member of the Compact can allow you to receive separate licenses for the states in which you'd like to work by simply completing one application.
Renew existing licenses
If you're overly focused on obtaining new state licenses, you may forget to renew your existing state licenses. As you progress in your locum tenens career, be sure to keep track of your multi-state licenses, as well as give yourself enough time to renew each one at the appropriate time. Every state has a different renewal timeline, with some states taking a few weeks to renew licenses and others taking up to several months. By familiarizing yourself with each state's licensure renewal guidelines, you can prepare accordingly.
Work with a locum tenens staffing firm
Rather than attempting to navigate the state licensure process on your own, consider working with a reputable locum tenens staffing firm. At MPLT Healthcare, we have a comprehensive medical credentialing process which adheres to the highest standards in the industry according to The Joint Commission, NAMSS, and NALTO. We are qualified to work with you on every step of the medical state licensure process so you're able to obtain licensure in a timely manner and work locum tenens jobs in your preferred state - or states - of interest. Better yet, many locum tenens staffing firms will even pay for your licenses!
Ready to Live the Locum Life?
If you're seeking your next locum tenens opportunity, our team is ready to guide you through the state licensure process and help you secure your next locum tenens job! Get in touch to learn more about medical licensing requirements.