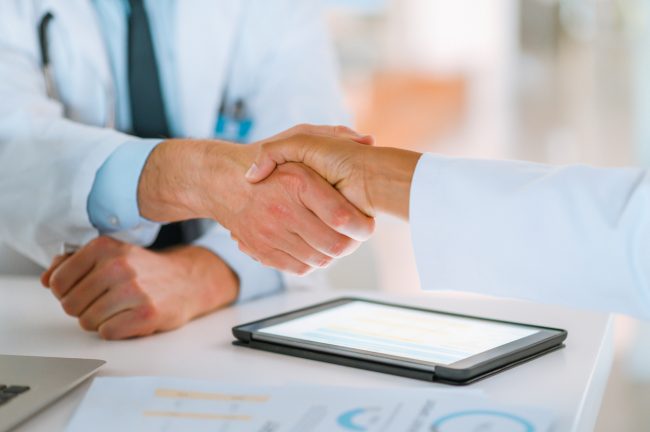 Have you received multiple locum tenens job offers recently? With demand for locum tenens physicians at an all-time high, many providers may become overwhelmed by the number of opportunities presented to them. However, before accepting any locum tenens assignment, it will be in your best interest to ask a few important questions related to the onboarding process and the job itself. Asking these questions before accepting an offer will enable you to make the best decisions for your locum tenens career:
Does this assignment align with my goals?
Choosing a locum tenens assignment that accurately reflects your personal and professional goals will be important for many reasons. From a personal standpoint, it is essential to choose a locum tenens assignment that aligns most closely with your lifestyle and desired work-life balance. From a professional standpoint, it is always important to choose an assignment that offers you unique opportunities to enhance your skills and grow as a healthcare provider. Making your personal and professional goals a top priority will ensure that you are choosing a locum tenens position that corroborates with your preferences, not only in your career, but also in your life beyond work.
How do I obtain licensure for a new state?
In most cases, your locum tenens staffing agency will directly assist you in obtaining a medical licensure, streamlining the process as much as possible for all parties. Your agency's licensing team should provide all necessary information regarding any applications, paperwork and contact information needed for the state licensure board. Working with a locum tenens staffing firm will equip you with the tools and information you will need to fulfill any medical licensure requirements for the states in which you plan to work as a locum tenens healthcare provider.
What housing accommodations are available?
Housing is certainly a major point of consideration for most locum tenens providers. While housing options vary with each assignment, it will be important to keep a list of your own set of criteria or "non-negotiables" for your living conditions (i.e., a kitchenette, laundry appliances, pet friendly, etc.). Communicating all housing needs with your locum tenens staffing agency will ensure that you're placed in a living situation that matches your specific criteria, minimizing any inconsistencies upon your arrival to a new property.
Asking these questions will empower you to select a locum tenens assignment that will provide you with the most productive and rewarding overall experience, both personally and professionally.
Ready to Find Your Next Locum Tenens Assignment?
Does the locum tenens job search process stress you out? You don't have to struggle alone! Get in touch with MPLT Healthcare and learn how we can help you secure the best locum tenens opportunities across the U.S.