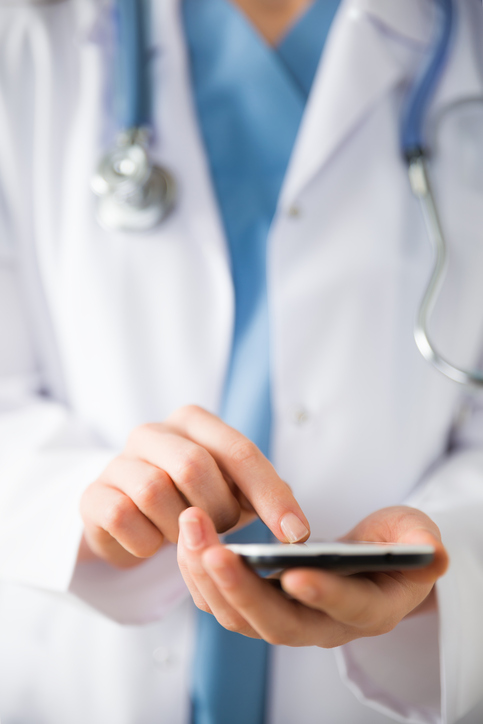 There is no denying that technology has always been closely intertwined with advancements in healthcare. While technology has enabled the creation of ever more sophisticated diagnostic resources and treatment options, it has also had a profound impact on the human side of the equation. Whether you are a provider working in a practice, at a hospital or clinic, or you are a locum tenens provider in any of these settings, you have likely encountered ways in which changing technology is impacting the provider-patient relationship.
Wearable Technology
The "wearable" healthcare technology category encompasses a very wide range of devices in various stages of development, ranging from pills that can detect when they have been taken to devices similar to fitness trackers that can measure data such as heart rate, sleep activity, and movement. When it comes to wearable healthcare technology, there are many applications that could help providers gather better patient data in a less intrusive manner. Passive monitoring could allow for a better overall picture of a patient's vitals and habits while collecting information with better accuracy than self-reporting. Although there has been a great deal of interest in wearable technology in the healthcare field, there is room for more refined research into the impact on actual patient care outcomes.
Healthcare Apps
There are many different health related apps out there these days covering a wide range of topics from nutrition and exercise to disease-specific guides. Many patients feel that this has let them take better control of their health and some physicians have embraced this attitude by recommending certain apps for patients based on their treatment plans. Working in concert with this new technology can help doctors increase patient follow through on treatment.
In addition to these patient-focused apps, there is a growing field of apps for providers. These physician-focused apps have the potential to help providers with tasks such as test ordering and diagnostic decision-making. This field is still in its infancy, however, as many of these apps need to be evaluated before physicians can truly begin to depend on them.
Telemedicine / Telehealth
Related to healthcare apps, and often integrated into them, is telemedicine functionality. Technology has made it possible for providers to interface with patients through video conferencing in order to take care of common ailments while the patient remains in the comfort of their own home. Some insurance companies have begun to embrace this cost effective measure, allowing patients to receive expert medical advice for as little as $10 for a video call, avoiding costly urgent care clinic fees and keeping patients from spreading illness. This has been a boon for many patients, such as new parents with urgent questions for doctors at odd hours, as evidenced by the new partnership between American Well and Philips to create the Philips Avent uGrow app with telehealth options.
Artificial Intelligence (AI)
FDA Commissioner Scott Gottlieb, MD, recently expounded on the possibilities for AI in healthcare. AI-powered healthcare tools could open up a new world of diagnostic and treatment possibilities tailored to individual patient needs. This could give providers far more information to work with as well as the ability to utilize electronic health records in more sophisticated ways to help their patients. Uniting AI and the human element could open up many new possibilities for helping people while still maintaining the ever important human touch. As Gottlieb stated, "These efforts also will help us develop new approaches for understanding variations in individual patient experience using diverse data sets from clinical trials, EHRs and biometric monitoring devices."