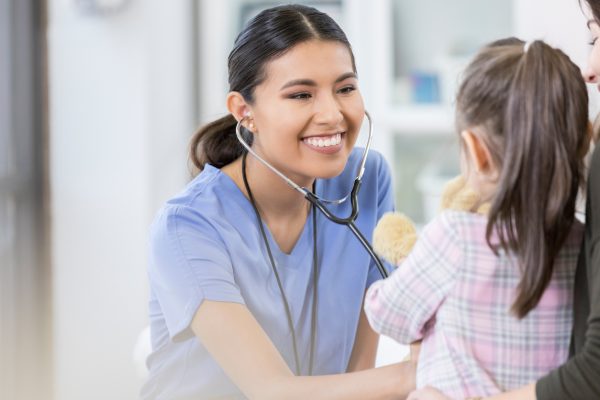 Have you made the decision to leave your full-time job to pursue locum tenens work? Just like any major career change, you may have discovered there is a lot involved in the transition to the locum tenens lifestyle. As you shift your healthcare career and embark on new professional endeavors, here are some tips for making the transition into a locum tenens career:
Embrace change
At the heart of locum tenens work is change. A willingness and desire to embrace change and adapt to new medical surroundings every few weeks or months will be essential to enjoying your locum tenens career. With locum tenens assignments being varied by nature, every assignment presents a unique opportunity to contribute your skills, knowledge and expertise in a fast-paced environment, as well as a new town or city if you choose to travel. Going into the locum tenens field with a clear understanding of this will ensure you're ready to take on whatever new challenges or situations come your way.
Integrate 
locum tenens lifestyle
with your personal life
One of the biggest assets of locum tenens work is the ability to better balance your professional life with your personal life. As you plan ahead, take some time to reflect on how you want locum tenens to give you a better work-life balance and how it will help you further your career goals. For example, some physicians take on locum tenens work during the summer months, combining new work experience with summer travels. Others opt to do locum tenens year-round with the goal to travel often and explore new places while earning premium pay. Whatever your goals are, determine your objectives and carve out your locum tenens path accordingly.
Work with a specialized locum tenens recruiter
Making the decision to work with a specialized recruiting agency like MPLT Healthcare can help you tremendously in navigating locum tenens assignments and becoming acclimated with the many opportunities available to you. Your specialized recruiter will work closely with you on finding locum jobs that not only match your qualifications, but align with your career goals and interests in the months and years to come. Additionally, your recruiting firm will serve as a trusted resource for the entire locum tenens employment process, from finding assignments to ultimately securing jobs.
By following the tips above, you'll set yourself up for a successful transition to locum tenens work, and most importantly, gain more personal and professional fulfillment along the way.
If you're seeking an experienced locum tenens staffing firm to assist you with finding the right assignments for your career and lifestyle, look no further than MPLT Healthcare. Send us your CV today and check out these current locum tenens openings throughout the U.S.