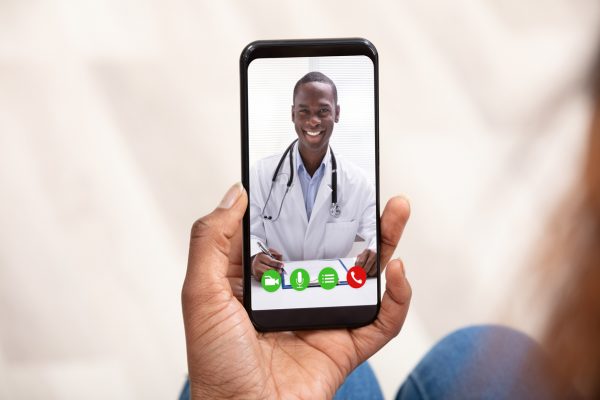 Are you a physician gearing up for locum tenens interviews? As a result of the COVID-19 pandemic and the wider usage of telemedicine, you may have some experience delivering patient care through a variety of telehealth methods. With telehealth becoming an increasingly important way to deliver safe and effective care for many healthcare networks and medical practices, physicians with experience in this area tend to be more competitive in the locum tenens market.
Here are some tips for how you can update your CV to reflect your telehealth skills and expertise:
Be specific about your role
As you refine your CV, it's not enough to simply include a note about telemedicine within your employment history. Be sure to specifically describe the role you played in delivering patient care through telehealth means and the impact you've been able to have on patients and previous healthcare employers through in-person and virtual care. Because the high demand for telehealth due to COVID-19 was unexpected over the past year, articulating on your resume how you were able to adapt to this shift and successfully navigate virtual patient care will be crucial.
Highlight 
technology experience
With the emergence of new telehealth platforms, describing your experience navigating different technologies will demonstrate that you're adaptable and willing to embrace different telemedicine channels. You can highlight your technology experience by including the types of platforms you've utilized, as well as any experience you've had training others on telehealth systems. Along these same lines, it's best to include your knowledge and understanding of HIPAA and compliance requirements regarding the utilization of telemedicine software and the environment in which you hold these calls.
Promote
your 
soft skills
While technical proficiency is the central focus of telehealth, it's important to show employers you have strong soft skills as a locum tenens provider that you can translate to virtual care. To effectively care for patients in a telehealth capacity, you must demonstrate a high level of emotional intelligence, as well as the ability to exhibit clear communication and empathy in connecting with patients even across virtual channels. With soft skills so essential to bedside manner, including non-technical traits along you're your technical skills on your CV will convey to employers that you have the necessary people skills to care for patients through telemedicine.
Taking time to make sure your CV showcases your telehealth skills will go a long way in impressing employers while making you more qualified for more locum tenens employment opportunities.
If you're ready for your next locum tenens job, get in touch with MPLT Healthcare and learn how our experienced team of recruiters can help you enhance your healthcare career.