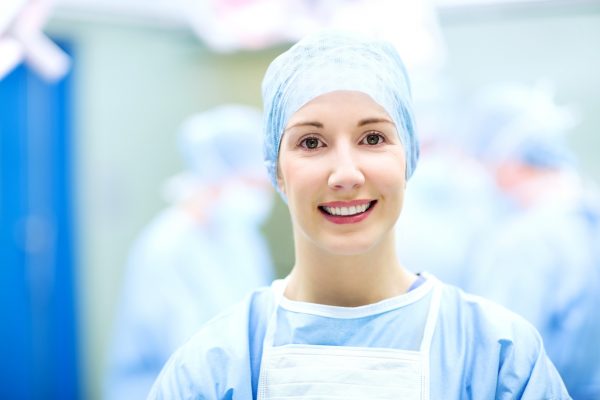 Have you chosen to embark on a locum tenens career path, but are unsure of what types of assignments to pursue? Before fully making the leap into locum tenens assignments, doing some self-reflection about your personal and professional goals will help you gain clarity about the type of locum tenens experience you're hoping to achieve. If you're feeling conflicted about what type of locum tenens jobs are best suited for your skills, interests and aspirations, here are three key questions to ask yourself:
What is your medical specialty?
Depending on your practice's focus, you may want to concentrate your locum tenens career on assignments that are closely aligned with your medical specialty. There is currently high demand across the country for locum tenens providers in various medical fields, including family medicine, OB/GYN, emergency medicine and internal medicine, among others. If you specialize in a high-demand practice area, you may be eligible for higher-paying assignments at facilities across the U.S., from major hospitals to small health clinics.
How flexible is your schedule?
Determining your scheduling flexibility is essential when considering when and where you should take locum tenens jobs. While many locum tenens providers seek long-term assignments away from their homes, there is also the opportunity to explore locum tenens work right in your hometown. In many cases, physicians with full-time jobs seek locum tenens assignments close by, opting to take coverage assignments on weekends or holidays only. If you currently hold a full-time job and are seeking locum tenens employment to earn some extra income, it's best to accept assignments within your region. However, being available on short notice can be a great way to net certain higher paying emergency coverage locum jobs.
Consider your long-term career goals
.
With so many locum tenens options available, it can become overwhelming to decide which types of assignments are best suited for your expertise and lifestyle. What's most important is that you consider your long-term career goals, such as what kind of experience you're hoping to acquire, your expectations for pay, how much you'd like to grow your professional network, and whether you're planning to secure a permanent position in the future. Taking these factors into consideration will help you choose assignments that are most aligned with your long-term goals so that you get the most relevant experience needed for your desired permanent position.
These are just a few of the questions you should ask yourself before deciding on what types of locum tenens assignments to pursue. As you consider the factors above, you'll be well on your way to a successful and rewarding locum tenens career.
Looking for guidance choosing locum tenens assignments? Explore locum tenens jobs with MPLT Healthcare and let our specialized recruiters help you find the right jobs for you!