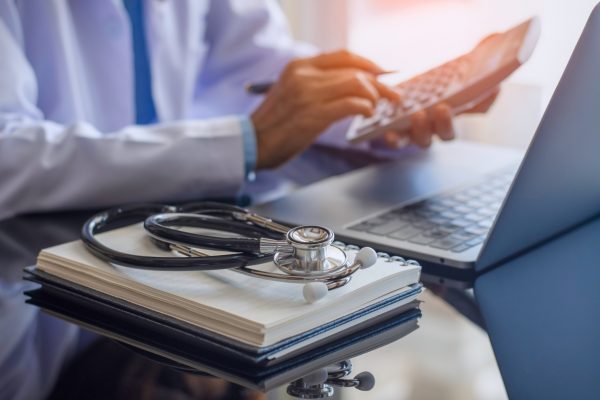 Locum tenens physicians have become an asset to many healthcare facilities, making it critical that employers offer fair and competitive compensation rates to attract the best candidates. If you're looking to live the locum life, understanding the compensation landscape for physicians will help you make the best career moves to achieve your greatest earning potential. Here are some of the most notable compensation trends within the healthcare industry for locum tenens physicians:
Physician career shifts.
Increased compensation for locum tenens providers has been the result of many physicians making career shifts, such as transitioning to reduced hours or opting for telehealth work. Because of these changes within the healthcare profession, there's been a greater need for physicians within all types of healthcare facilities, giving locum tenens providers more leverage to negotiate higher pay rates. As physician shortages continue to impact facilities everywhere, qualified locum tenens providers will enjoy higher compensation and thus more lucrative opportunities.
Rising pay in certain medical specialties.
There are certain medical specialties in which physician pay rates have experienced extremely high growth within the past few years due to increases in demand and decreases in working providers. According to Becker's ASC Review, there are eight specialties in which physician pay has risen dramatically: OBGYN, anesthesiology, cardiology, neurology, gastroenterology, orthopedic surgery, urology, and internal medicine. Locum tenens providers with credentials and experience in these areas of expertise tend to have greater leverage when it comes to demanding higher pay rates for locum tenens assignments.
New staffing models due to inflation.
Inflation remains a major issue across the U.S. economy, which continues to negatively affect the healthcare industry. While physician compensation has increased across the board, Medical Group Management Association (MGMA) recently reported that salaries are not keeping up with current economic conditions, which has impacted salary growth and productivity within healthcare organizations. Due to issues surrounding inflation, many healthcare facilities are adjusting their staffing models by hiring locum tenens physicians to supplement the work of full-time providers, enabling them to save money all while paying physicians at higher rates.
As you take on new locum tenens assignments, it's important to be aware of the many compensation issues that might affect your pay. Luckily, locum tenens staffing agencies can be instrumental in helping you navigate the salary negotiation process for each job.
Looking For Your Next Locum Tenens Opportunity?
Are you ready to live the locum life? Contact the team at MPLT Healthcare to get connected with locum tenens openings that match your credentials and qualifications.